Installing the D-Link DSL-G624T - Windows XP
For information on the D-Link DSL-320T, please see Getting started with the D-Link DSL-G624T
Insert the CD-Rom DSL-G624T and click on Start to run the Wizard.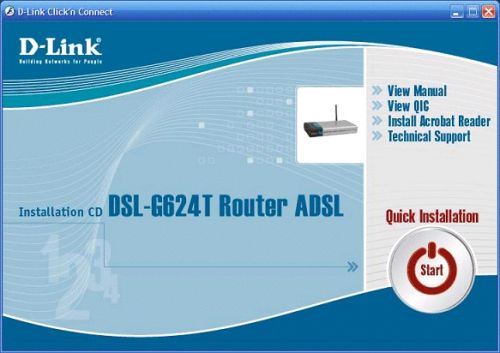 Plug in the Power lead. Click Next.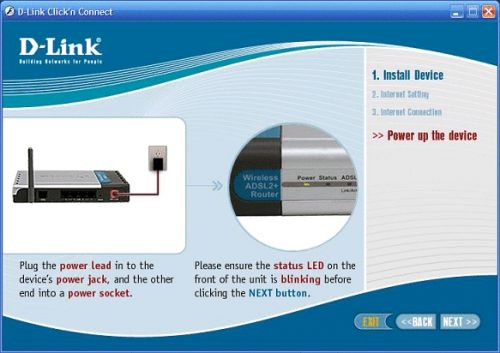 Connect the Blue Ethernet cable from your router to the computer. Click Next.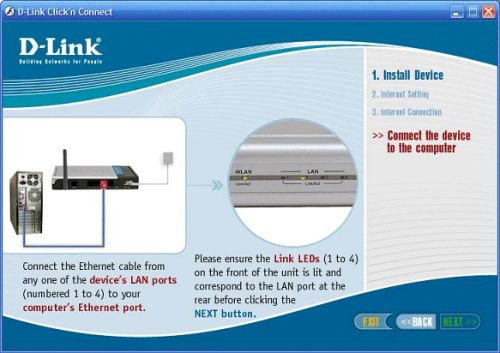 Connect your microfilter to the telephone socket and then connect the Line cable. Click Next.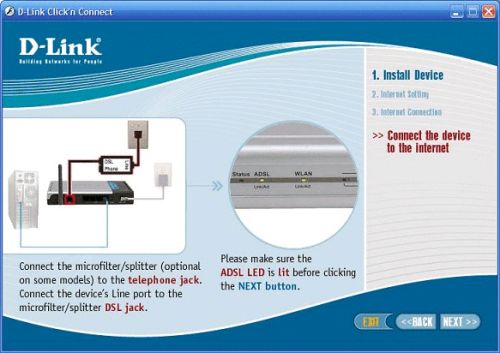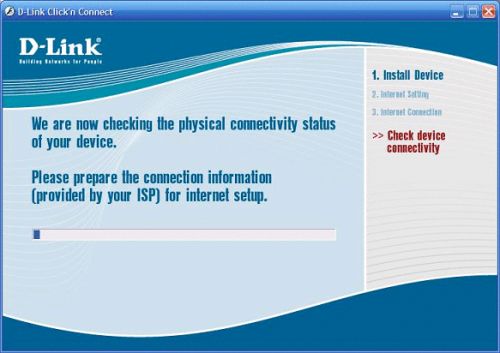 Make sure that Country is set to United Kingdom.
ISP is set to Other.
Protocol is set to PPPoA.
Encapsulation is set to VC Mux
VPI is 0
VCI is 38
MTU is 1400
Click Next.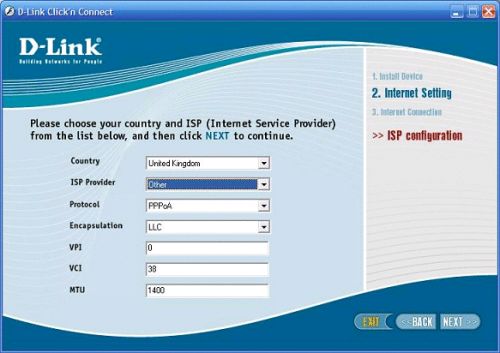 Enter your Madasafish Broadband Username
Enter your Broadband Password
Confirm your Broadband Password
Click Next.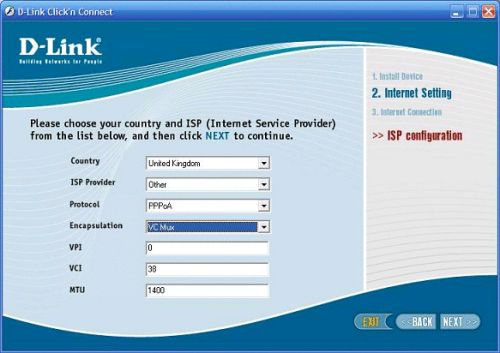 Encryption can be set to WPA Key(ASCII) or WEP
The WPA Key(ASCII) is self generated by the wizard. It is recommended to use the key provided.
Important: Please make a note of the WEP Key, you will be asked to use it when you configure your computer for wireless access. Click on OK.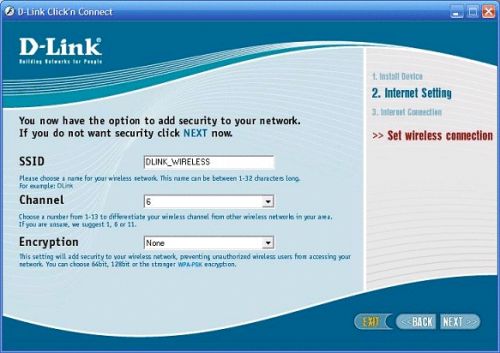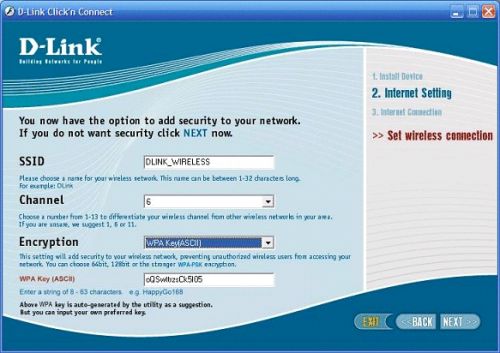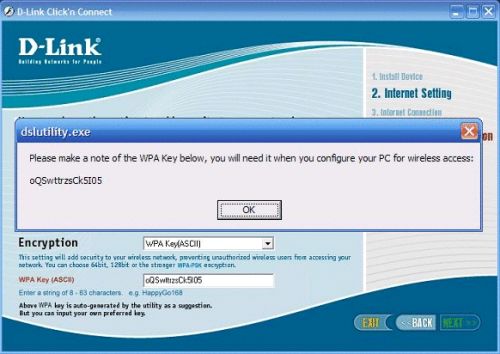 Setting up your router is now completed and ready for use, however to connect wirelessly it is important to install the drivers for the AirPlus G for your connection to work accordingly.
Please see Installing the D-Link AirPlus G to install your wireless adapter.
SSID should be set to DLink_Wireless
Channel is set to 6
Encryption is set to None by default (Wireless security is NOT enabled when on None)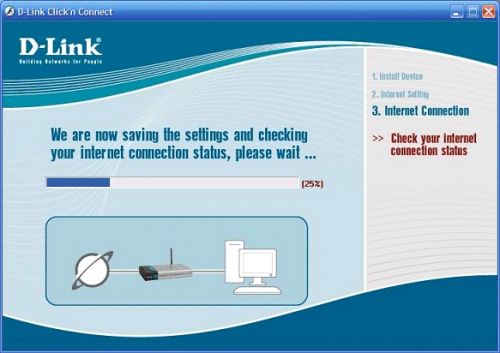 NB. If your computer did not detect your modem/router and the screen below is presented, you may be required to disable your Windows firewall before completing the installation.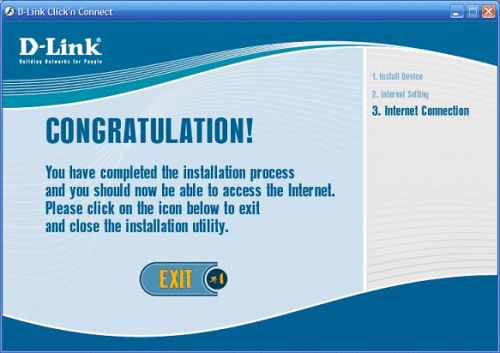 ---
Has this page helped you solve your problem? Your feedback helps us to improve the help we provide.
Rate this page :
Please note: We cannot reply to individual feedback through Rate My Page. If you need more help with a problem please use Contact Us.
---
Getting started D-Link DSL-G624T