Installing the D-Link AirPlus G - Mac OS 10.x
Important: Do not plug in the DWL-G122 adapter until you have installed the drivers from your CD.
If you have not installed your wireless router as yet, please see Installing the D-Link DSL-G624T. Insert the DWL G122 AirPlus G Wireless USB Adapter CD into your CD-Rom and browse through the CD.
Double click on the version of Macintosh you are using (10.3.X Driver or 10.4.X Driver).
We have used the 10.4.X Driver in this article.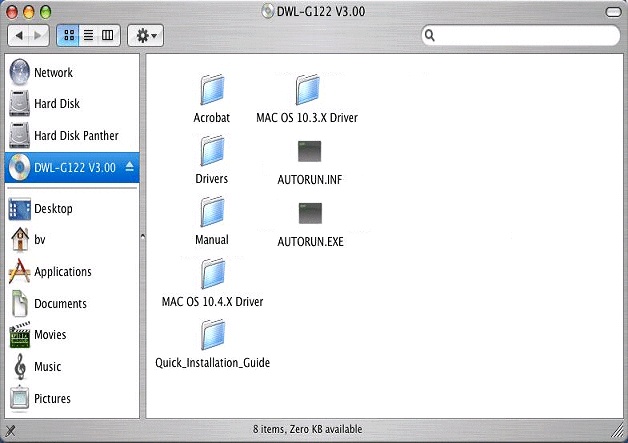 Double click on D-Link DWL-G122OS-10.4.pkg.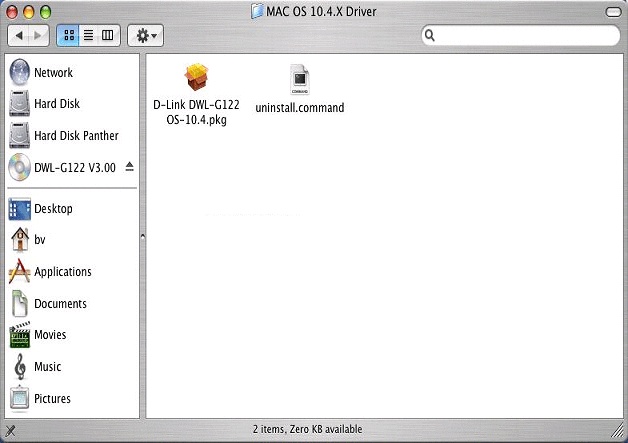 Click Continue once the Introduction appears.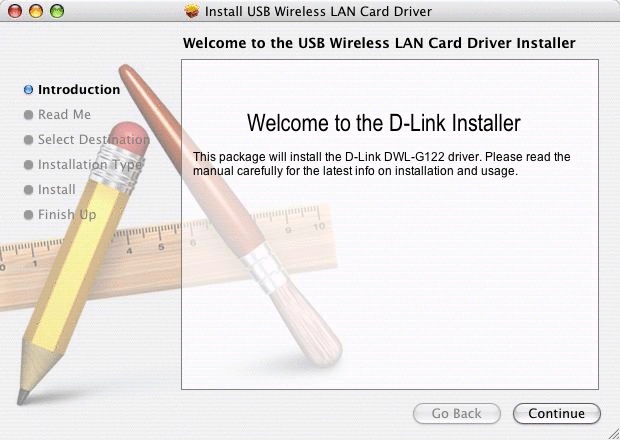 Click Continue on the Read Me screen.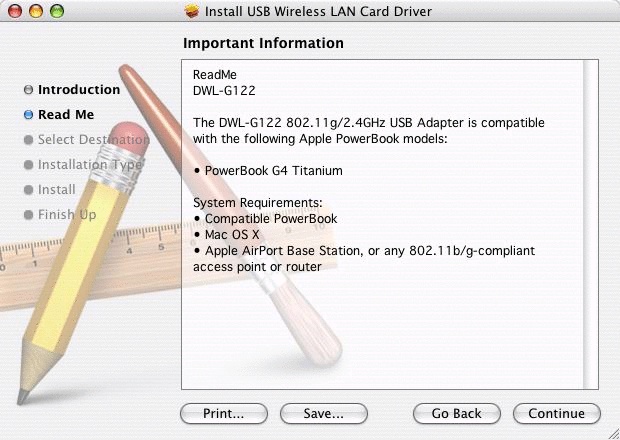 Select the Hard Drive and and click on Continue.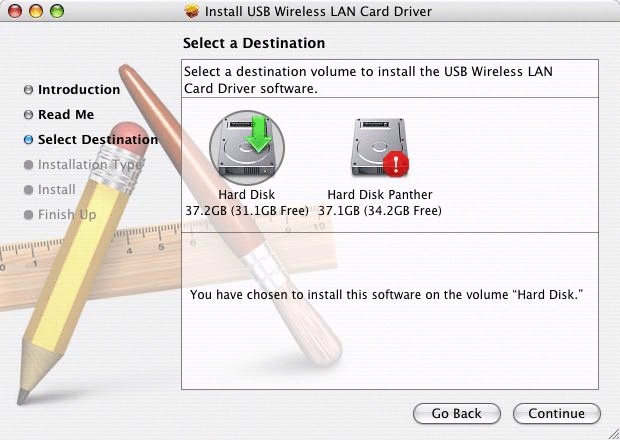 Click on Upgrade.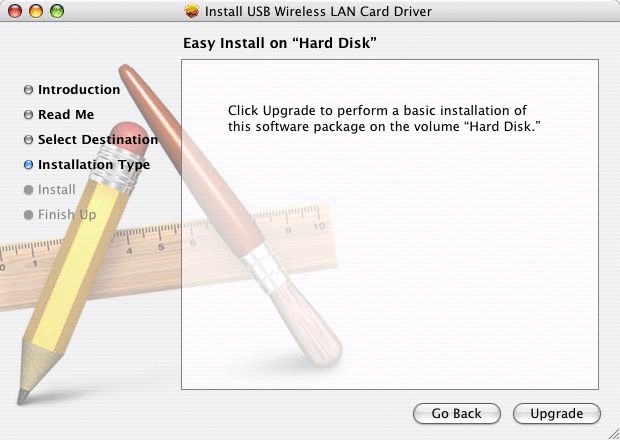 You will now be prompted to enter your admin password that is used when any new software is installed.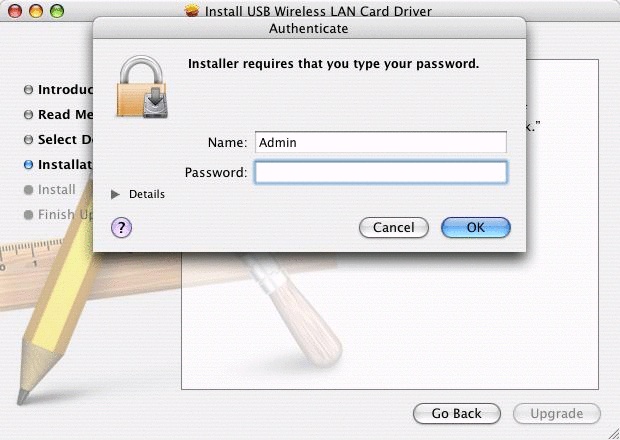 The adapter will now be installed.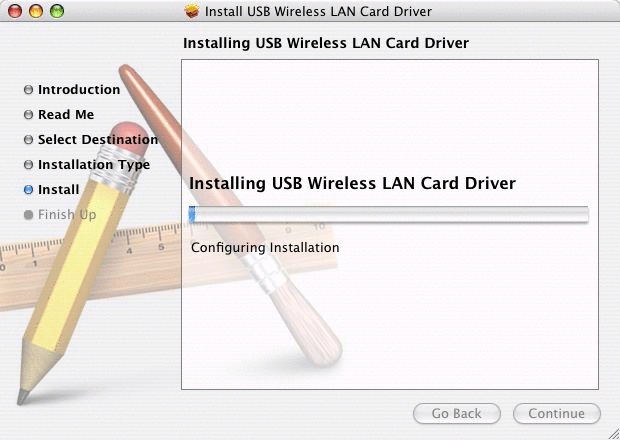 It is important to restart your Mac to complete the installation. Click Restart.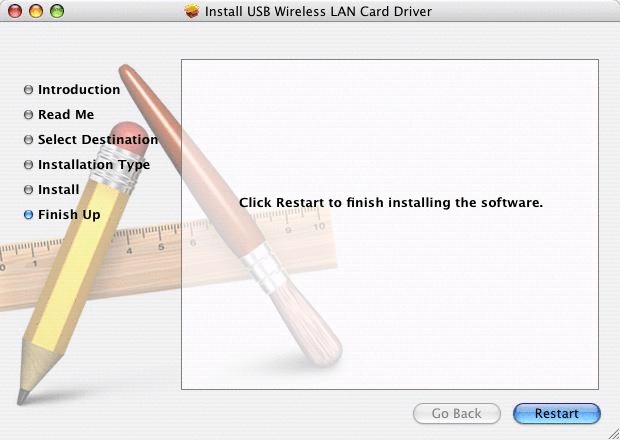 Once your Mac has restarted open System Preferences double click on the new icon DWL-G122.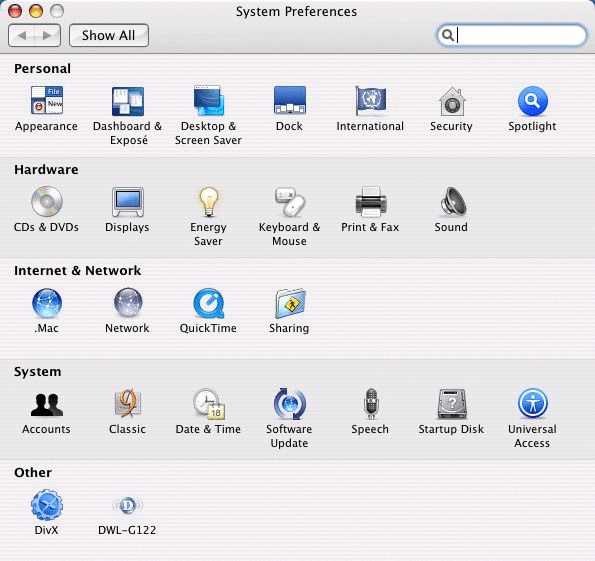 If you have not yet plugged in your adapter, please do so now. If the Link State says NO Device, please unplug the adapter and reconnect it.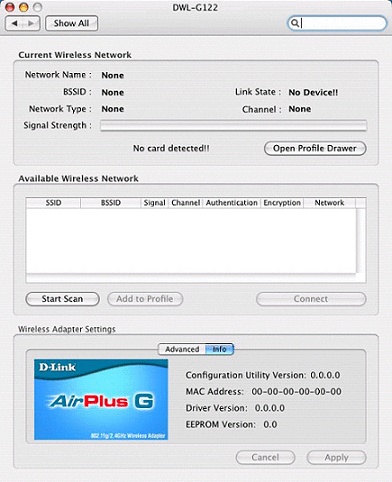 Once the adapter is connected you will see a list of available wireless networks. Select DLINK_WIRELESS and click Add to Profile.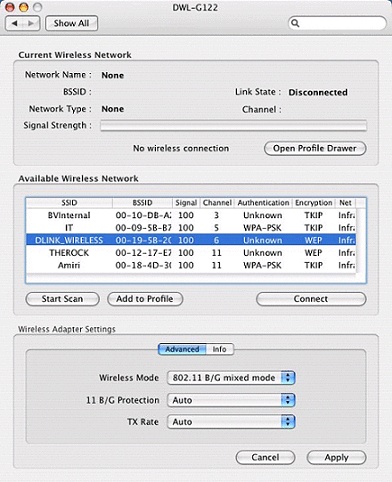 In the Profile name enter Dlink.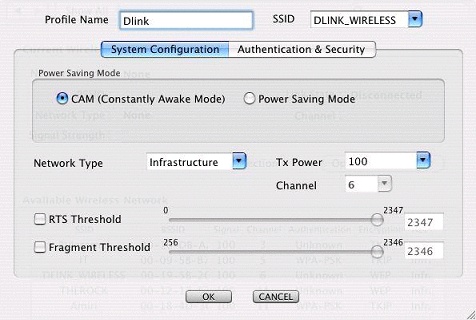 Click on Authentication and Security.
Authentication Type is set to Open.
Encryption is set to WEP (If you select WPA you will be required to enter the WPA Pre-Shared Key).
Key1 can be set to either Hexadecimal or ASCII (This is depending on the type of password set on the router. Please type in the WEP key that was used when you installed the router.
Click OK.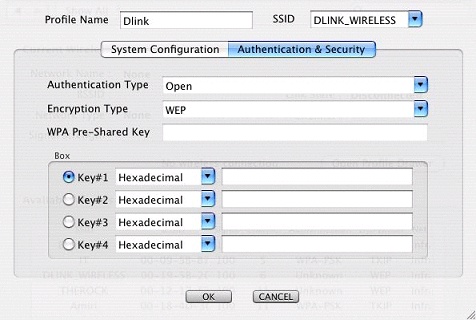 Highlight the SSID name DLINK_WIRELESS and click on Activate.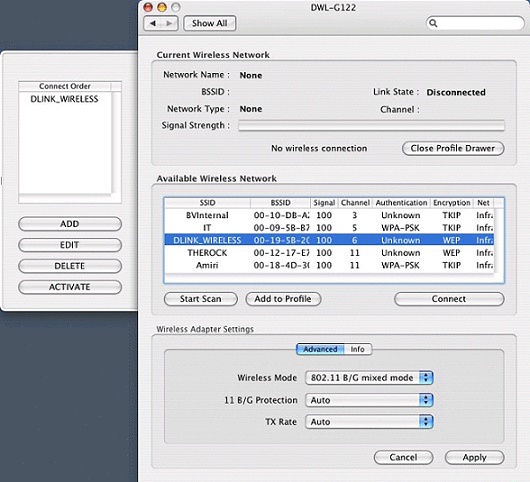 You will now notice that you now have signal strength. Your adapter has now been configured and ready for use, open your web browser and confirm your connection working.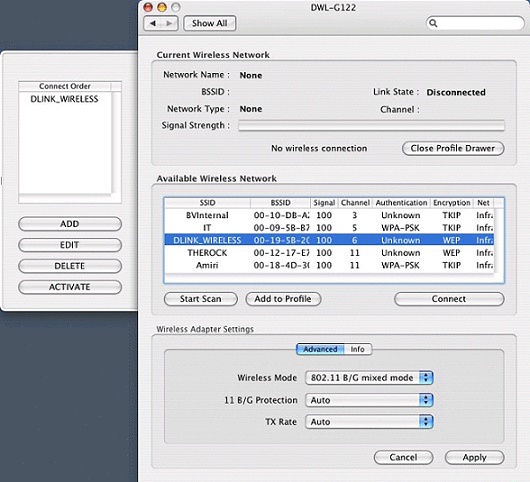 Important: If your Macintosh has been restarted or powered off at any time the AirPlus G adapter will not switch ON. Simply unplug and reconnect the adapter to resume functionality. (Please note that you DO NOT need to reinstall or update any drivers).
---
Has this page helped you solve your problem? Your feedback helps us to improve the help we provide.
Rate this page :
Please note: We cannot reply to individual feedback through Rate My Page. If you need more help with a problem please use Contact Us.
---
Installing the D-Link AirPlus G
Installing the D-Link DSL-G624T