Checking your dial-up modem settings
Our 0845 and 0808 dial-up products were withdrawn from service in January 2015. To find out more about this, or if you have any questions please see our Dial closure FAQ.
1. Double click the My Computer icon on your desktop, then double click Control Panel.

2. Double click the Modems icon.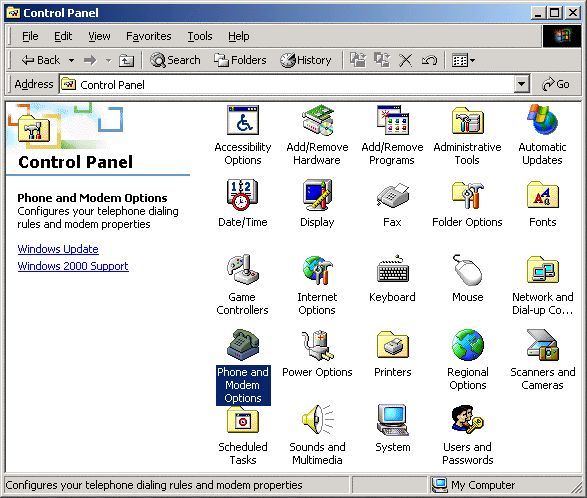 3. A window similar to this one will appear.
Your modem should be listed on this page. Normally you shouldn't have more than one modem in here.
Also, the modem listed should be a description of the modem you have installed. If you are having problems connecting, and the modem listed is different to the one you have, it may be worthwhile to contact your supplier and obtain updated modem drivers.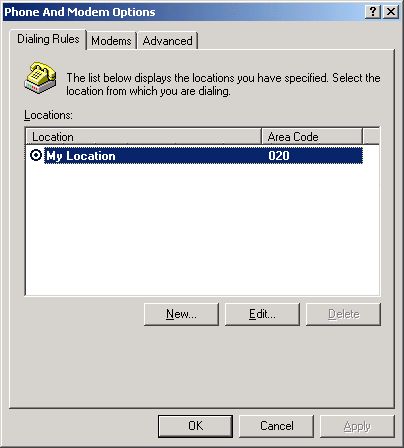 4. Click on Properties.
Check that the Maximum speed is higher than your modem's speed - if in doubt, select 115200.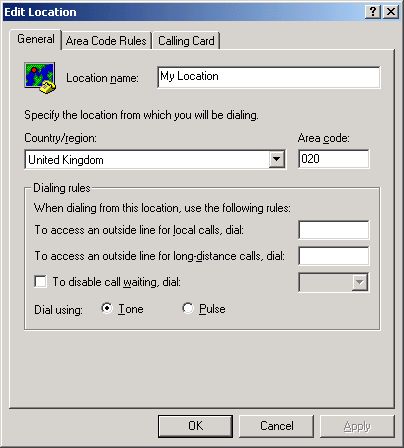 5. Click on Connection.
Check that the options match those shown.
Data bits: 8
Parity: None
Stop bits: 1
Wait for dial tone before dialing is ticked
Cancel the call if not connected within 60 secs is ticked
Disconnect the call if idle for more than 30 mins is NOT ticked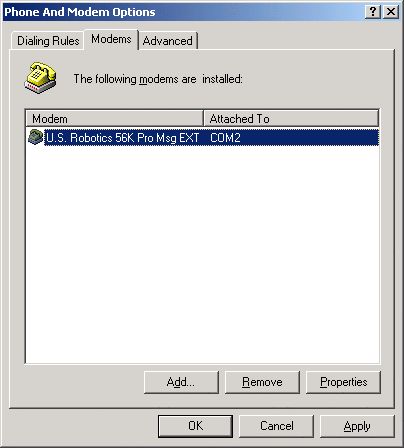 6. Click on Advanced.
Check that the options match those shown.
The Extra settings box is used to give the modem a set of commands (or "initialisations strings") - please ask Technical Support before entering anything in here!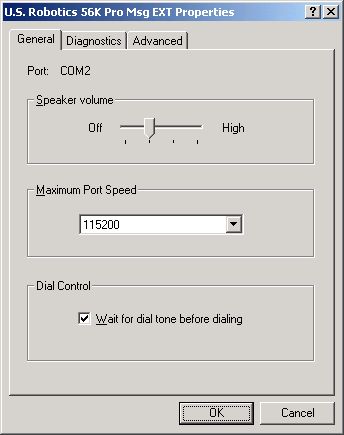 7. Click on OK, then on OK again, so you are back under the General tab.
Now click on the Dialing Properties button.
Check that the Country Code is correct (United Kingdom).
Area code should be your local area code.
If you need to dial a 9 to get an outside line, or a prefix for cheaper calls, enter this in both the local and long distance boxes.
8. Click on OK then OK again.
---
Has this page helped you solve your problem? Your feedback helps us to improve the help we provide.
Rate this page :
Please note: We cannot reply to individual feedback through Rate My Page. If you need more help with a problem please use Contact Us.
---