Getting started D-Link DSL-504T
1. Unpack the router from the box.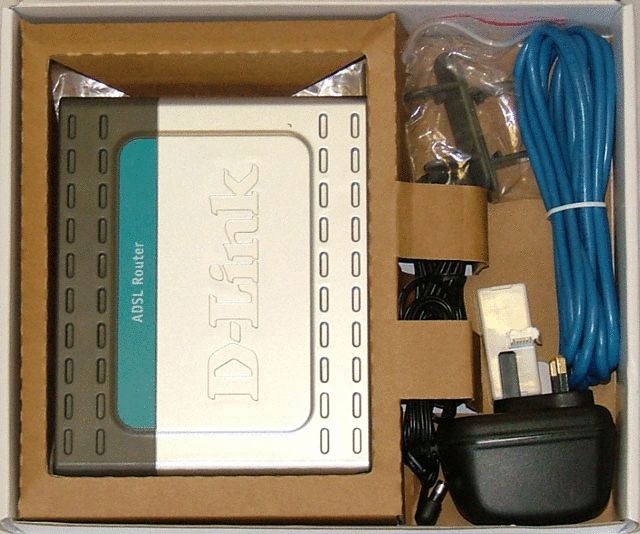 2. Make sure you have all the items:
1x - D-Link DSL-504T Ethernet router.
1x - Mains power adapter.
1x - microfilter. Additional microfilters can be purchased when subscribing to Broadband or by contacting Customer Services.
1x - RJ45 Ethernet (CAT5 UTP) connection cable (blue).
1x - RJ11 telephone connection cable.
1x - CD-ROM (containing manual).
1x - Quick installation guide.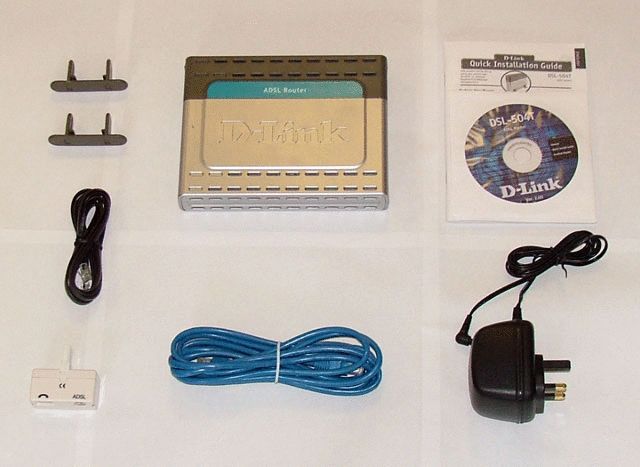 3. Unplug your telephone from the BT socket and the plug in a broadband microfilter. If there is no telephone you will still require a microfilter. Now plug the telephone into the other end of the microfilter. Make sure that you have added a microfilter to ALL telephone sockets with a device plugged in. Other than the socket connecting to the broadband modem all other sockets without a device plugged in do not require a microfilter.
4. Plug one end (any end) of the RJ-11 telephone cable into the broadband microfilter - the one shown on the right in the picture.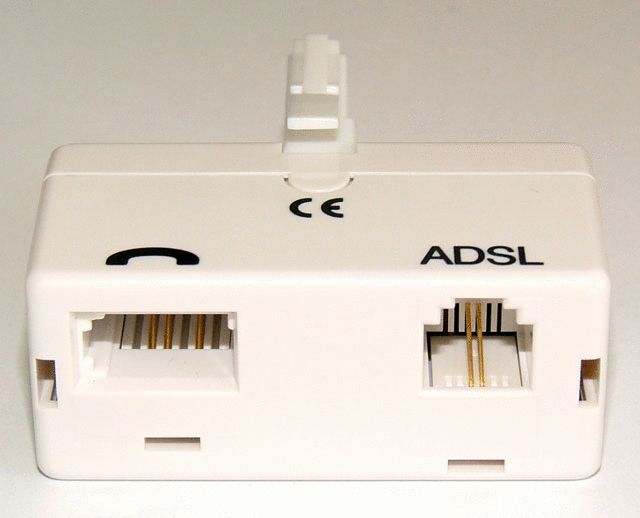 5. Plug the other end of the RJ-11 telephone cable into the socket on the back of the Ethernet router labelled ADSL.

6. Locate your computer's Ethernet port and plug one end of the BLUE RJ45 Ethernet cable into it.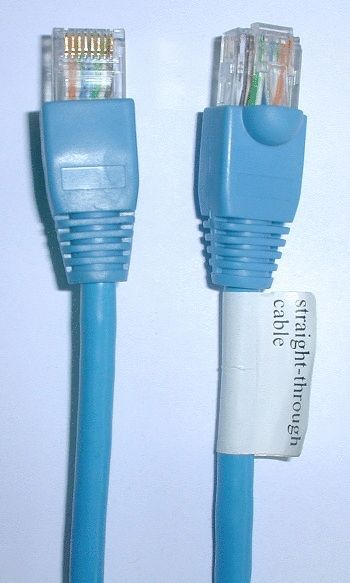 8. Finally connect the power adapter. To install the router see this document: Installing The D-Link DSL-504T Ethernet Router.
7. Plug the other end of the RJ45 Ethernet cable into one of the four Ethernet sockets on the back of the broadband router. These are labelled 1, 2, 3 and 4.

---
Has this page helped you solve your problem? Your feedback helps us to improve the help we provide.
Rate this page :
Please note: We cannot reply to individual feedback through Rate My Page. If you need more help with a problem please use Contact Us.
---
Troubleshooting USB broadband modem problems