Checking your modem settings - Windows XP
1. Click on Start then either Control Panel or Settings, Control Panel.
2. Double click Phone and Modem Options.
If Phone and Modem Options is not listed, click Printers and Other Hardware, then Phone and Modem Options.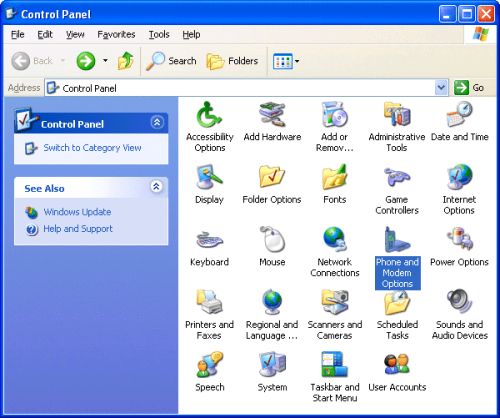 3. The Dialing Rules screen will appear.
Click Edit.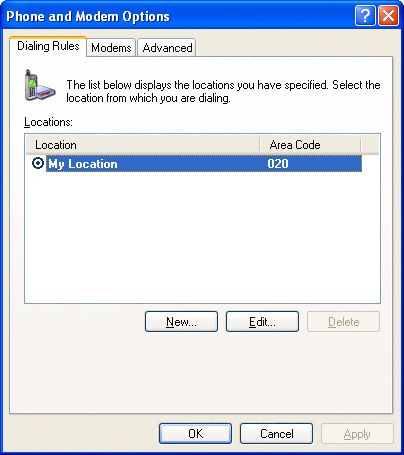 4. Check that the Country Code is correct (United Kingdom). Area code should be your local area code.
If you need to dial a 9 to get an outside line, or a prefix for cheaper calls, enter this in both the local and long distance boxes.

Click OK then OK again.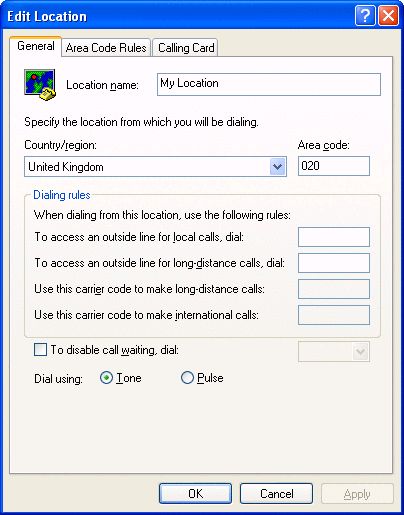 5. Click on Modems.
Your modem should be listed on this page. Normally you shouldn't have more than one modem in here.
Also, the modem listed should be a description of the modem you have installed. If you are having problems connecting, and the modem listed is different to the one you have, it may be worthwhile to contact your supplier and obtain updated modem drivers.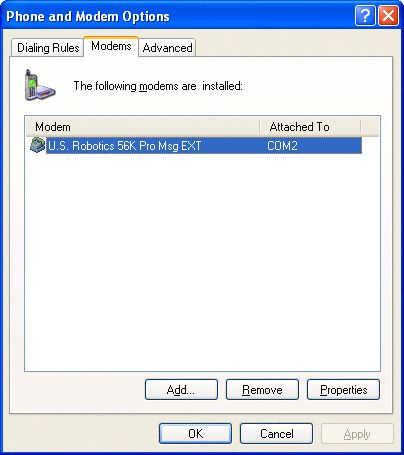 6. Click on Properties then Modem.
Check that the Maximum Port Speed is higher than your modem's speed - if in doubt, select 115200.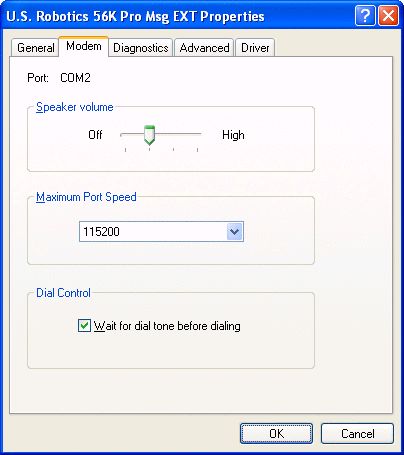 7. Click on Advanced.
The Extra initialisation commands box is used to give the modem a set of commands (or "initialisation strings") - please ask Technical Support before entering anything in here!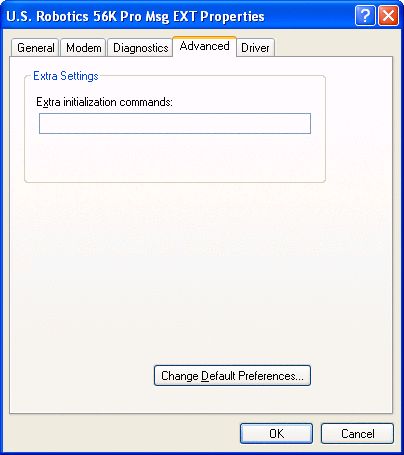 8. Click on Change Default Preferences.
Make sure the options selected match those shown.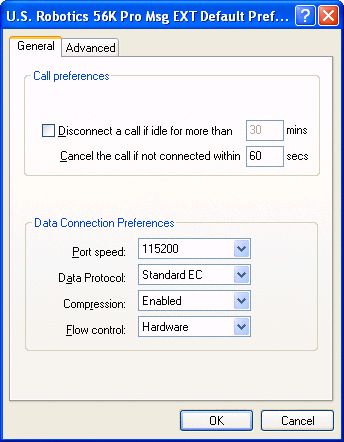 9. Click on Advanced.
Make sure the options selected match those shown.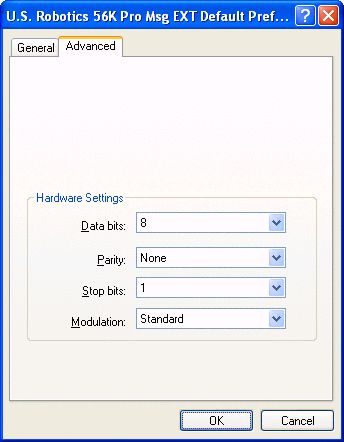 10. Click on OK, then OK, then OK again.
---
Has this page helped you solve your problem? Your feedback helps us to improve the help we provide.
Rate this page :
Please note: We cannot reply to individual feedback through Rate My Page. If you need more help with a problem please use Contact Us.
---
Unable to get to your modem / router homepage
Troubleshooting USB broadband modem problems