Airport configuration settings - Mac
The following settings should be applied for your Airport connection.
To access these settings:
Click on System Preferences

Click on Network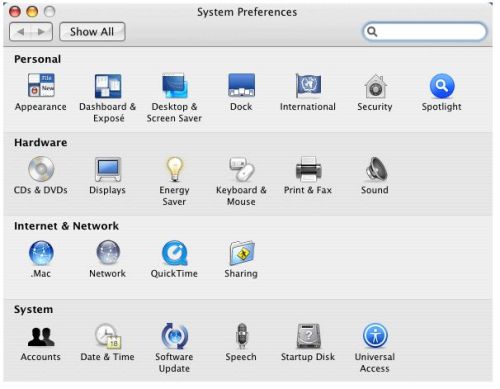 Location is set to Automatic
Show is set to Airport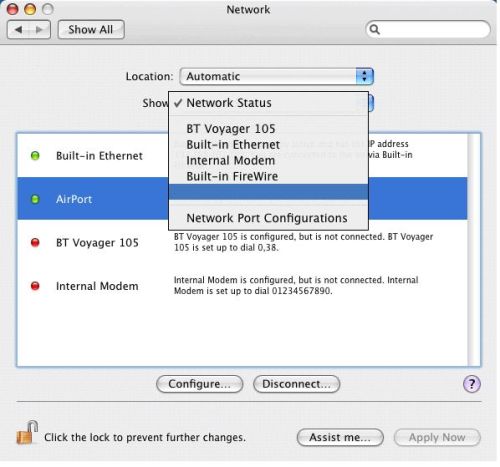 The Airport tab:
The following is an example:
Airport ID: 00:03:93:E8:4A:F3
By Default, join: Preferred Networks
Under Network Name: BT Voyager 2110
Under Security: 128-bit WEP
Show Airport status in menu bar is ticked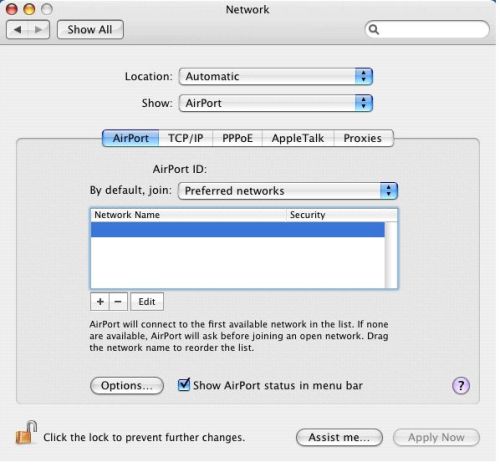 The TCP/IP tab:
Configure IPV4 using: DHCP
IP Address: 192.168.0.6
Subnet Mask: 255.255.255.0
Router: 192.168.0.1
DNS Servers: 212.159.13.49
212.159.13.50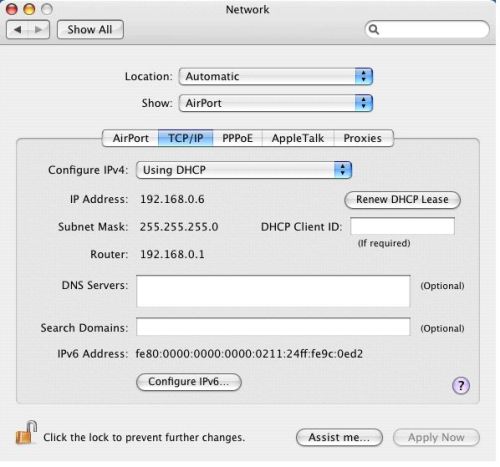 The PPPOE tab:
Connect using PPPoE is NOT ticked
Show PPPoE status in the meny bar is NOT ticked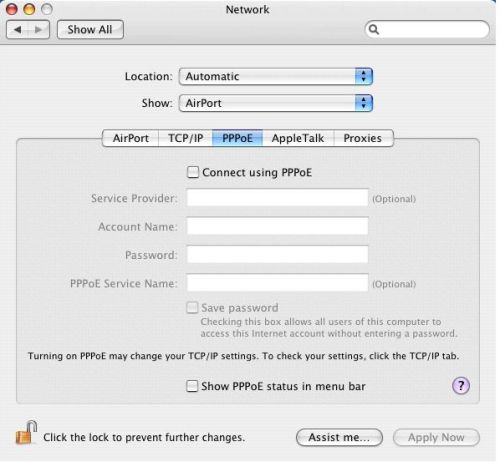 The AppleTalk tab:
Make AppleTalk active is NOT ticked
The Proxies tab:
Configure Proxies: Manually
Select a proxy server to configure:
FTP Proxy is NOT ticked
WebProxy (HTTP) is NOT ticked
Secure Web Proxy (HTTPS) is NOT ticked
Streaming Proxy (RTSP) is NOT ticked
Exclude simple hostnames is NOT ticked
Use Passive FTP Mode (PASV) is ticked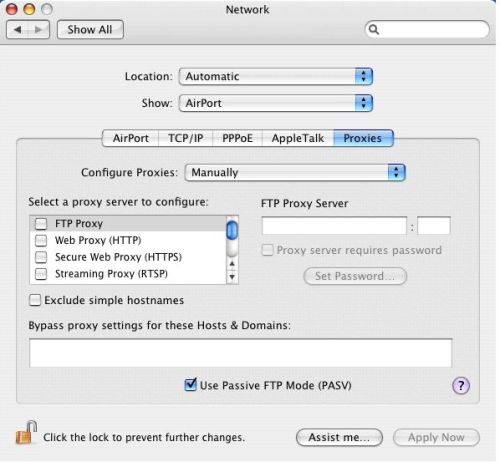 Now call up Internet Connect to make sure Airport Power turned ON
To edit or change security type click on the + or edit button
The following is an example:
Network Name: BT Voyager 2110
Wireless Security:128-bit WEP
Password: *************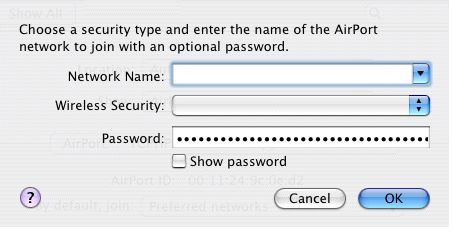 If you have the security option turned on, you may be prompted to enter in your security key. For an example the BT Voyager 2110 has the security key on a pink sticker which is beneath the router.
---
Has this page helped you solve your problem? Your feedback helps us to improve the help we provide.
Rate this page :
Please note: We cannot reply to individual feedback through Rate My Page. If you need more help with a problem please use Contact Us.
---