Setting mail rules - Windows Mail
Open Windows Mail, click on Tools, Message rules and select Mail.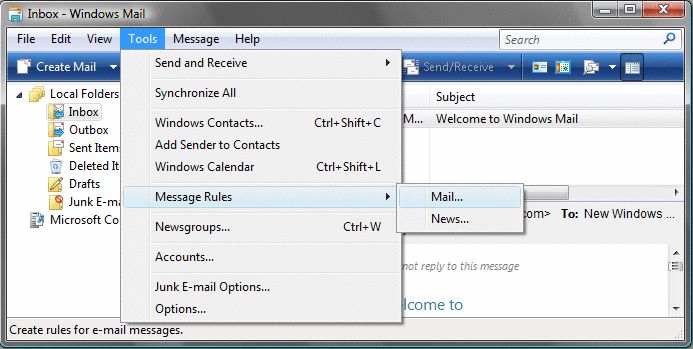 In the Mail Rules tab click on New.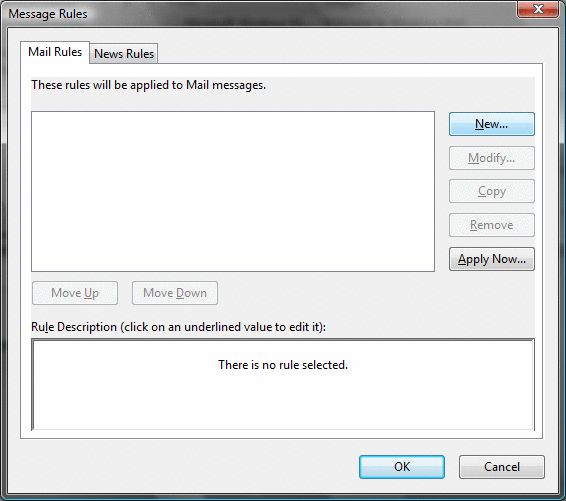 Make a selection from the available options. For the Condition we have selected Where the From line contains people and for the Action we have selected Delete it.
Click on contains people.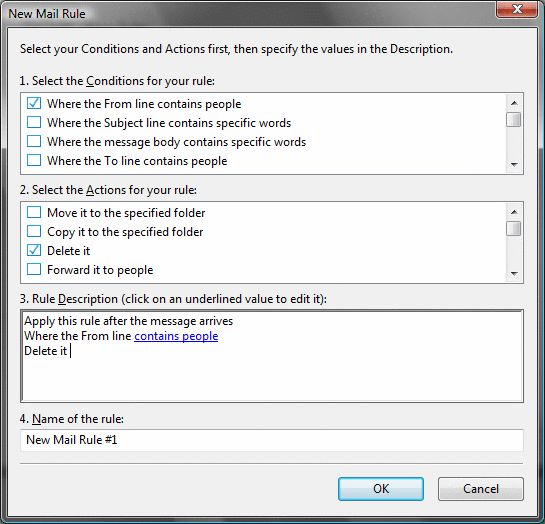 Type in the name of the recipient or select one from your list of contacts.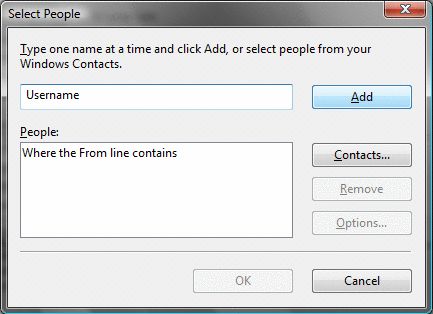 Click on OK.
Notice that contains people now changed to contains "Username".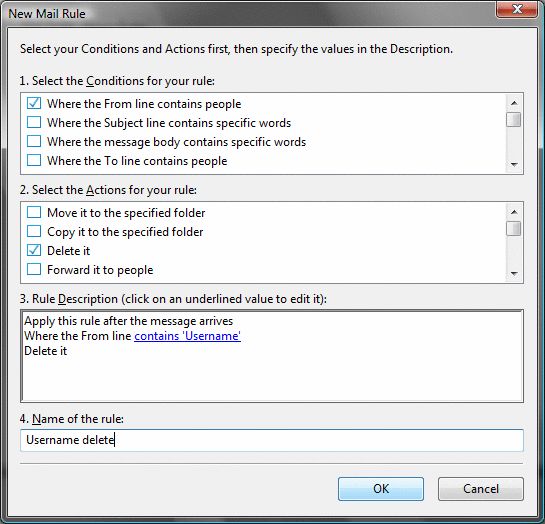 Click OK.
The new message rule will be added to Mail Rules. Here you can Modify, Copy or Remove your message rule.
Click Apply now and then OK.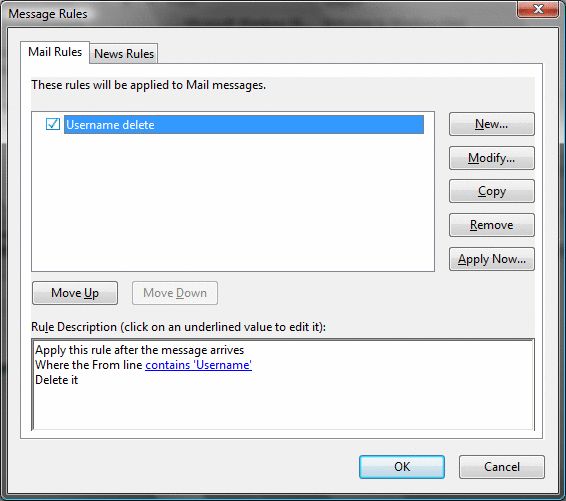 ---
Has this page helped you solve your problem? Your feedback helps us to improve the help we provide.
Rate this page :
Please note: We cannot reply to individual feedback through Rate My Page. If you need more help with a problem please use Contact Us.
---
Viewing attachments - Outlook Express 6
Leaving a copy on the server - Outlook 2003