Installing the D-Link 2640B
For information on the D-Link DSL-2640B wireless router, please see Getting started with the D-Link DSL-2640B.
Before installing the D-Link DSL-2640B wireless router it's necessary to establish a connection via the ethernet cable first.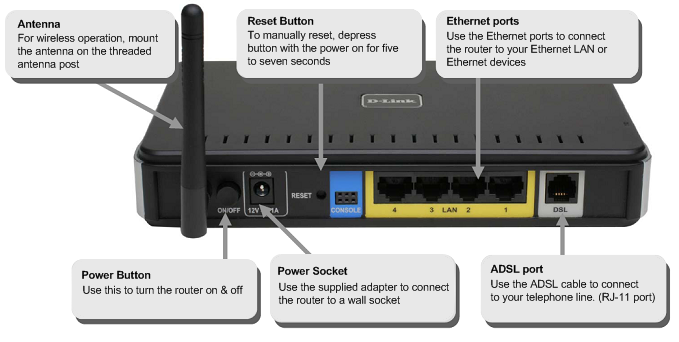 Follow the steps below to connect via ethernet:
Connect the power cable.
Connect the blue ethernet cable to your computer and router.
Connect the DSL cable to the ADSL port and then to the microfilter which should be connected to your main telephone socket.
Make sure that the power, ethernet and ADSL lights are switched on.
Open your web browser and type 192.168.1.1 in the address bar.
Type admin in the username and password fields before clicking Log in.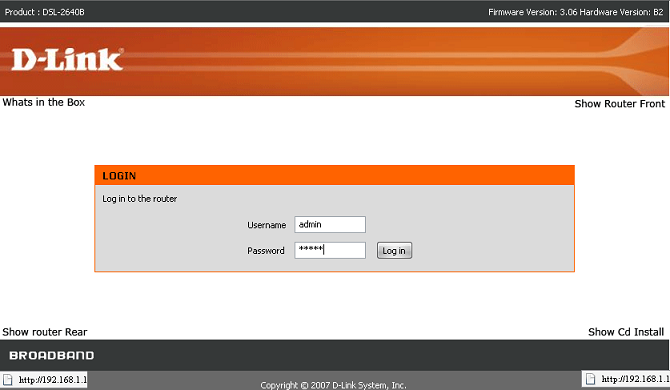 You should now see the ADSL Setup page. Click the Setup Wizard button.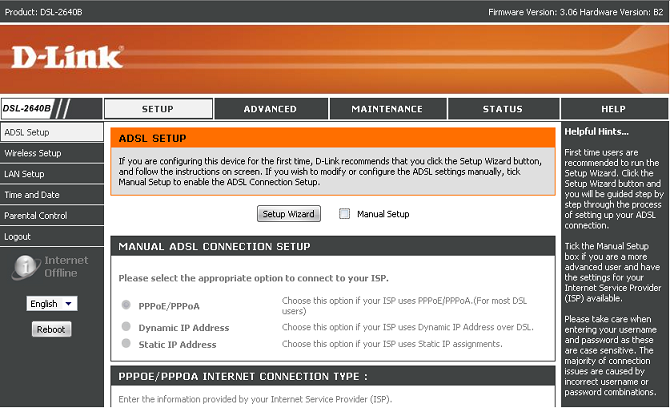 Click Next on the WELCOME TO D-LINK SETUP WIZARD screen.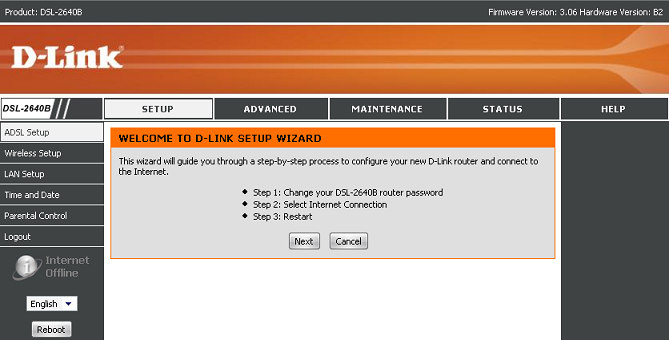 You can change the router factory default password from admin to anything you like. Click Skip if you want to leave this for now. Remember that this will be restored to factory settings if you reset the router.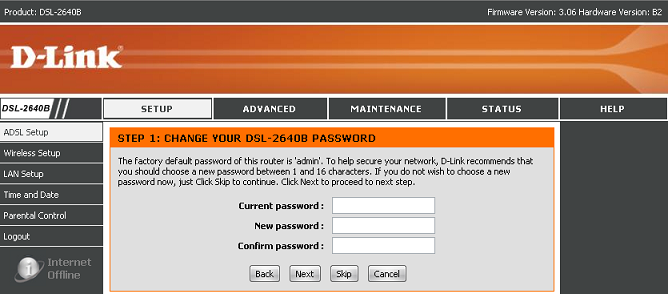 Enter the following settings:
Country: United Kingdom
ISP Provider: Others
VPI: 0
VCI: 38
Connection Type: PPPoA VC-Mux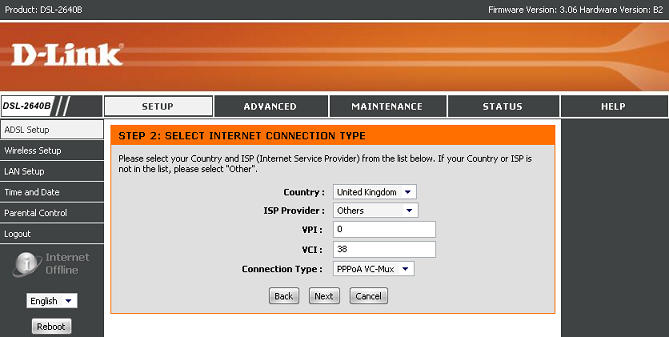 Enter your broadband username and broadband password, then confirm your broadband password.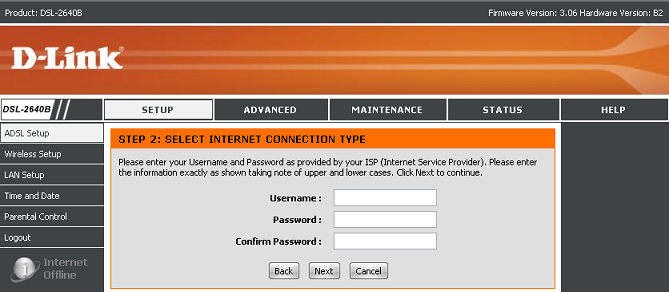 Now restart the router to save your changes.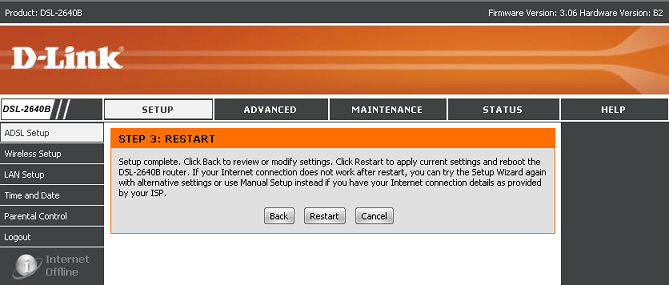 Once the router has restarted, click OK. The information sign will now change and say Internet Online.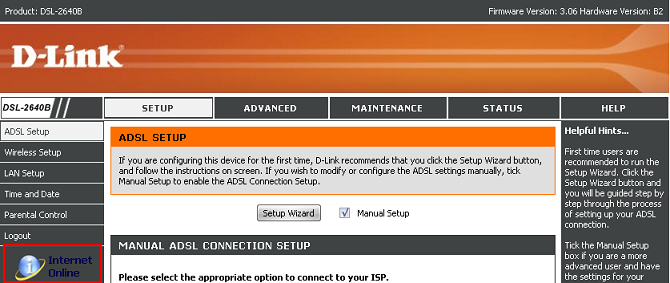 To connect your D-Link 2640B wirelessly see Connecting Wirelessly with the D-Link 2640B.
Common Troubleshooting Tips:
Power off the router after any changes are made, wait for five seconds before switching on again.
Close and reopen your web browser if you cannot access the router homepage.
Refresh the Wireless Network List if you can't find the D-Link DSL-2640B. (This is called dlink by default.)
---
Has this page helped you solve your problem? Your feedback helps us to improve the help we provide.
Rate this page :
Please note: We cannot reply to individual feedback through Rate My Page. If you need more help with a problem please use Contact Us.
---
Getting started with the D-Link DSL-2640B