Creating your connection - Windows 98
Our 0845 and 0808 dial-up products were withdrawn from service in January 2015. To find out more about this, or if you have any questions please see our Dial closure FAQ.
Double click the My Computer icon on your desktop, then double click Dial-Up Networking.
Double click Make New Connection.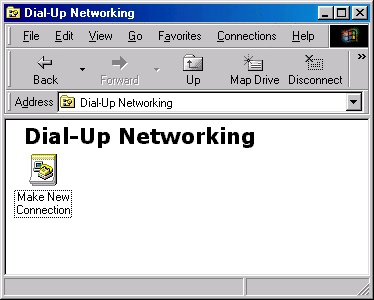 Enter the name Madasafish Pay As You Go or Madasafish Anytime and ensure Connect using contains the modem you are currently using.
Click Next.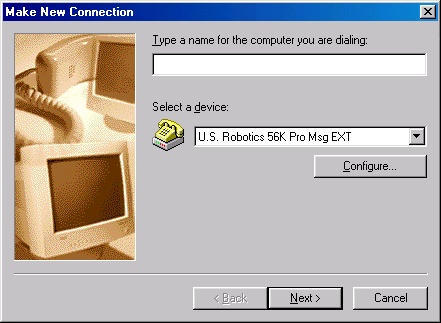 Enter the phone number as 0844 056 7000 for Pay As You Go accounts or 0808 991 6106 for Anytime accounts.
Make sure United Kingdom (44) is the selected country and click Next.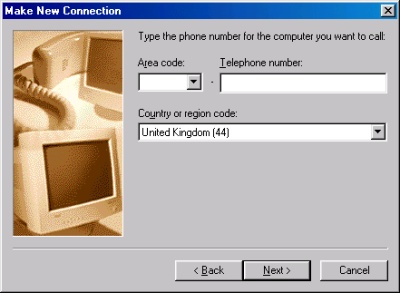 Click Finish.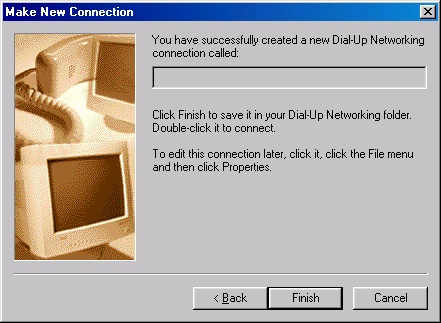 Right click on Madasafish Anytime connection and choose Properties.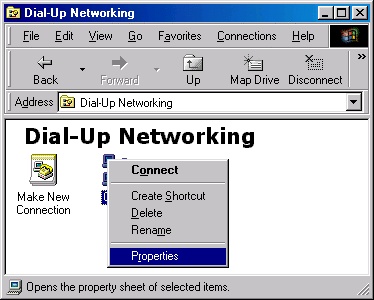 Click on Server Types.
All boxes on here should be clear, except TCP/IP.
Ensure Type of Dial-Up server is set to PPP.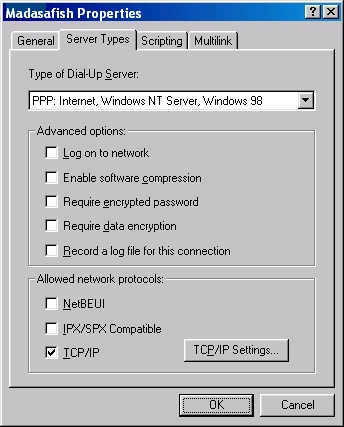 Click on TCP/IP Settings.
Everything on here should be server assigned. If you need to enter DNS numbers, change to Specify name server addresses and enter the following:
Primary DNS: 212.159.13.49
Secondary DNS: 212.159.13.50

Click OK.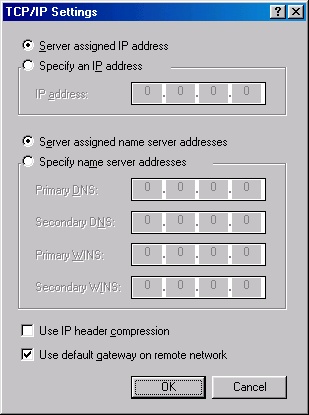 Now click on OK, and close Dial-Up Networking.
---
Has this page helped you solve your problem? Your feedback helps us to improve the help we provide.
Rate this page :
Please note: We cannot reply to individual feedback through Rate My Page. If you need more help with a problem please use Contact Us.
---