Using RSS feeds
Safari RSS for Mac OS X Tiger lets you keep up with breaking news, thanks to a handy RSS icon which notifies you if RSS feeds are available. Safari displays the feed once you have clicked on the icon. Safari in addition informs you when your bookmarked feeds are updated with new articles, so you get the latest news without repeatedly refreshing the page.
To access RSS Feeds your Safari browser needs to be RSS enabled.
To enable RSS in Safari:
Open Safari
Click on Safari
Click Preferences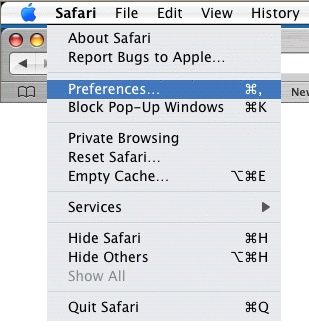 Click on the RSS tab
We advise that information on the RSS tab should be as follows:
Default RSS Reader: Safari
Automatically update articles in:
Bookmarks bar is ticked
Bookmarks Menu is NOT ticked
Check for updates: Every 30 minutes
Color new articles is NOT ticked
Remove articles: after two weeks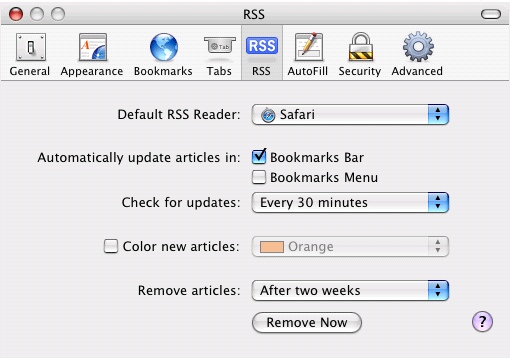 Now Close the RSS tab
When the Blue/Orange RSS tag is clicked, RSS feeds will be displayed within the Safari browser.

Once RSS Feeds are displayed select the feed you want by clicking the link.

To the right side of your browser you can:
Search Articles
Adjust Article length
Sort By:
- Date
- Title
- Source
- New
You can also view:
- All
- Today
- Yesterday
- last Seven Days
- This Month
- Last Month
The Source is also displayed, in this case BBC NEW|NEWS...
Actions allow you to:
- Mail to link
- ADD Bookmarks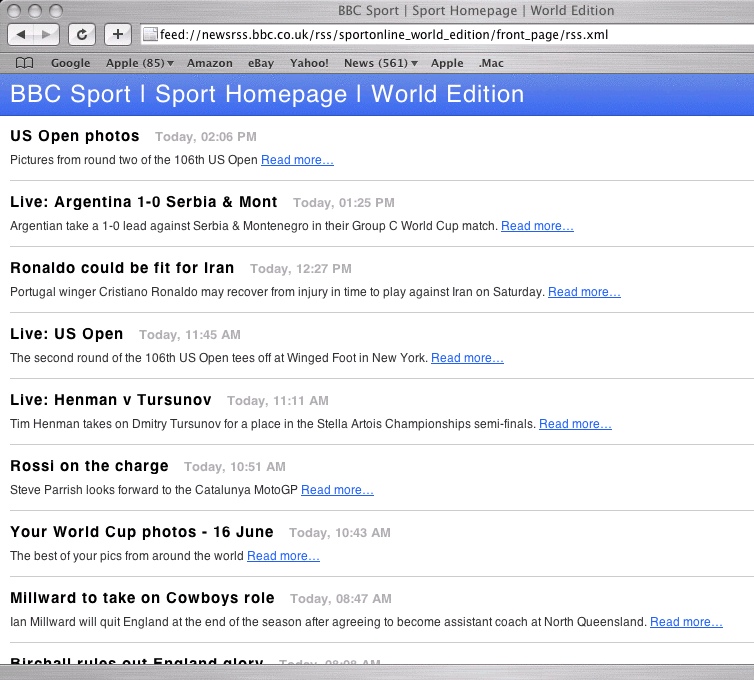 ---
Has this page helped you solve your problem? Your feedback helps us to improve the help we provide.
Rate this page :
Please note: We cannot reply to individual feedback through Rate My Page. If you need more help with a problem please use Contact Us.
---