Checking your settings - IE 4.5
Open Internet Explorer.
Click on the Edit menu, then on Preferences.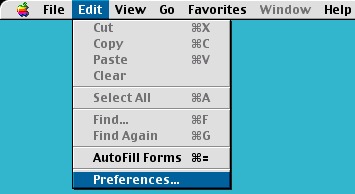 In the Home/Search section, make sure the home page address is set as http://www.madasafish.com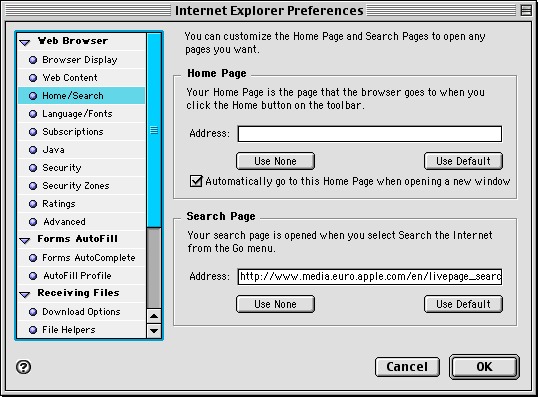 Click on Security Zones.
Make sure Internet Zone is selected at the top and Medium is selected below.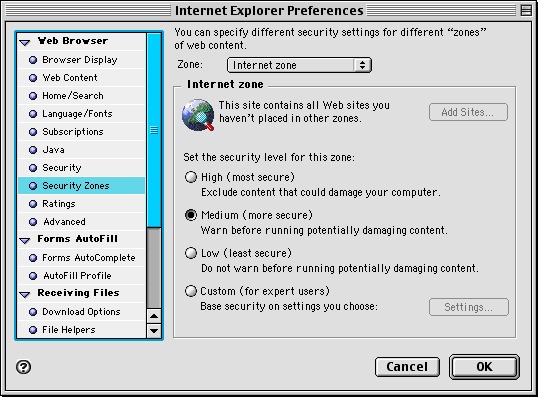 Now click on Proxies.
Everything on here should be blank.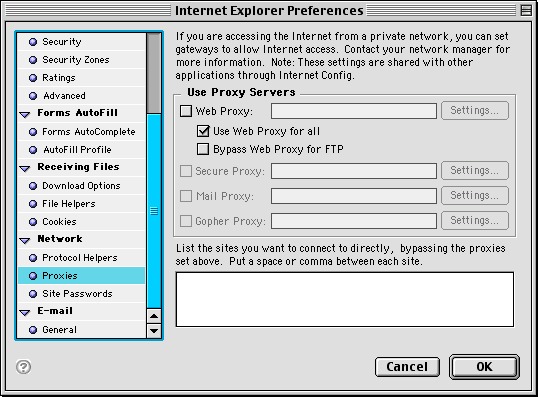 Now click on General.
Ensure the details are filled in correctly.
Account ID and passwords are case sensitive, and the account ID must always be in lower case. If you are getting password problems, make sure your caps lock key is off!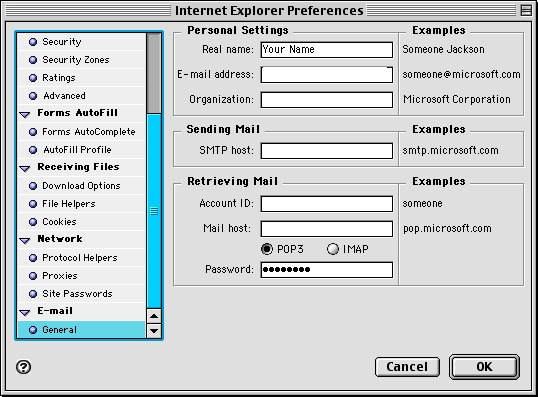 Now click on OK, and close Internet Explorer.
---
Has this page helped you solve your problem? Your feedback helps us to improve the help we provide.
Rate this page :
Please note: We cannot reply to individual feedback through Rate My Page. If you need more help with a problem please use Contact Us.
---