Installing the Voyager 105 - Windows
Before installing the Voyager 105 USB Modem it is essential that you uninstall any other ADSL Modems that have been installed on your computer. Failure to do so can lead to an error message such as "Can't get registry value: key=SoftwareGlobespanVirataAdsl value=driverType".
Also please close all windows and quit any application programs you are running.
Important : Do not insert the blue USB cable until you are prompted to by the installation process, by removing the blue label at the rear of the modem.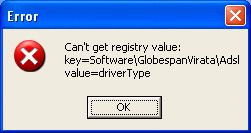 Insert the Voyager 105 ADSL Modem CD into the CD ROM drive and it will autorun after a few seconds.
The start-up splash screen will appear giving you a number of options.
Click on the second button Install Drivers.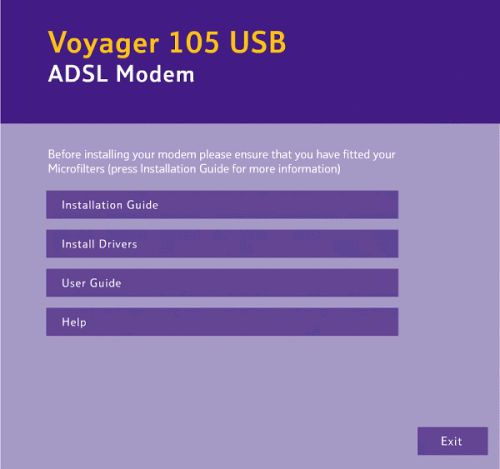 Ensure that you have read the ten points on the Getting started screen before clicking on Install Drivers.
These drivers are digitally signed by Microsoft (WHQL).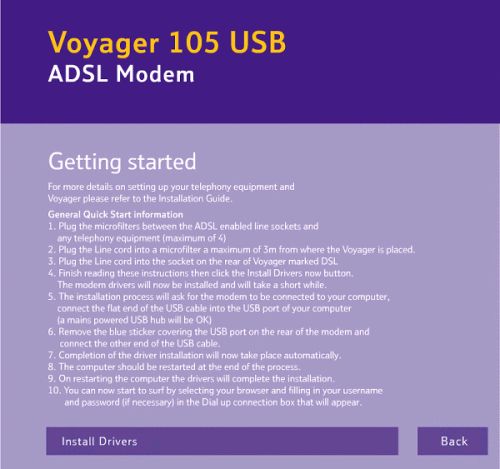 Click Accept to agree to the Software License Agreement, clicking Decline will abort the installation process.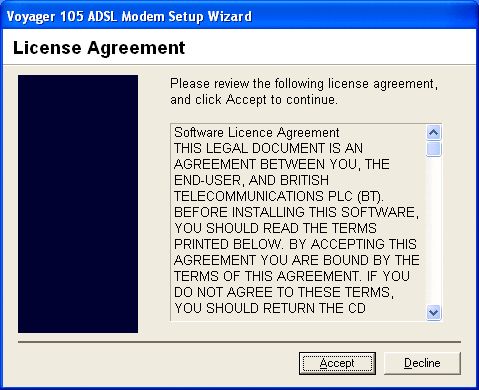 The Setup Wizard will now install the drivers needed by Windows to operate the modem.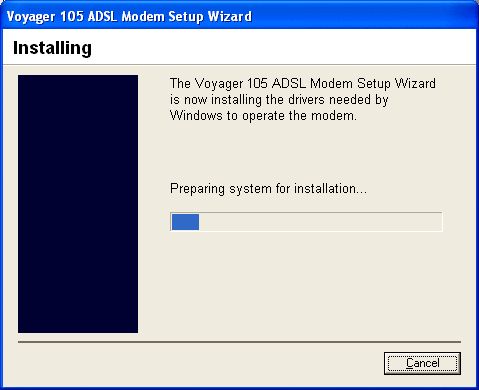 The Setup Wizard will finish installing the drivers.
You have now completed the installation of the Voyager 105 USB driver.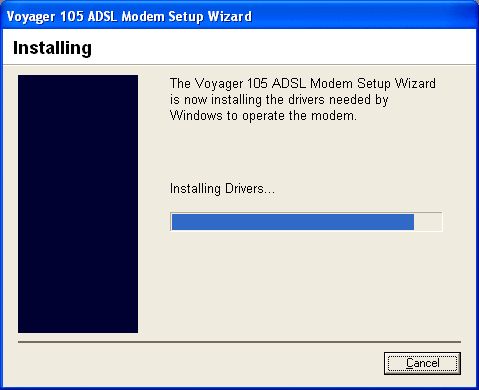 Double click the Voyager 105 ADSL Modem Connection in your system tray (this appears as 2 arrows, 1 up and 1 down, and will be in the bottom right corner of your screen).

Click Connect on the Voyager 105 ADSL Modem Control Panel.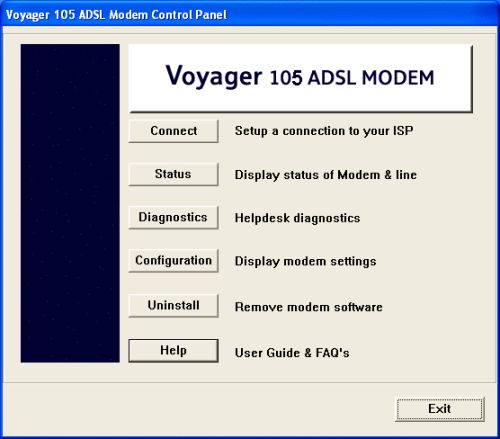 Enter your ADSL Username and Password in the boxes provided.
Leave the Phone Number, if shown, as 0,38 - this is correct.
Click Dial to complete the connection.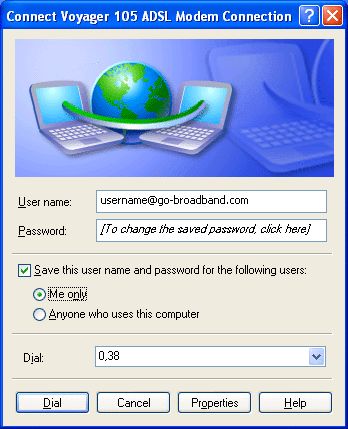 The driver installation process will ask you to connect the USB cable.
Plug the flat end of the USB cable into the PC's USB port.
Remove the blue sticker over the USB port of the Voyager 105 ADSL modem and plug in the other end of the USB cable.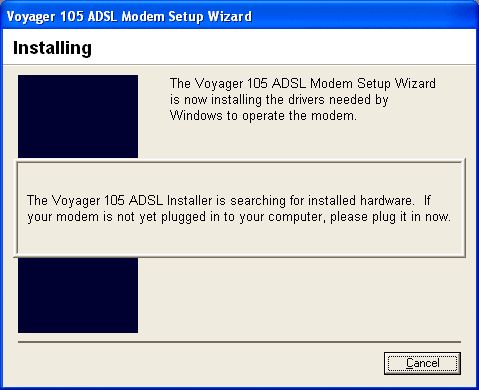 ---
Has this page helped you solve your problem? Your feedback helps us to improve the help we provide.
Rate this page :
Please note: We cannot reply to individual feedback through Rate My Page. If you need more help with a problem please use Contact Us.
---
Updating your Modem/Router Drivers and Firmware