Downloading IE 7
To download Internet Explorer 7 you will need to browse to:
http://www.microsoft.com/windows/ie/downloads/default.mspx
After navigating to the link above, you will be required to select your Operating System.
Internet Explorer 7 is available for following Operating Systems:
Windows XP Service Pack 2 (SP2)
Windows XP Pro x64 Edition
Windows Server 2003 x64 Edition
Windows Server 2003 Service Pack 1 (SP1)
Windows Server 2003 ia64 Edition
In this case we have used Windows XP Service Pack 2 (SP2)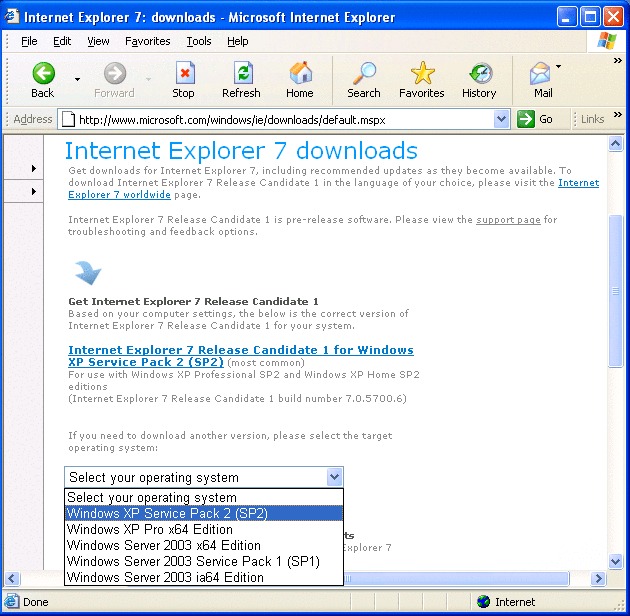 Microsoft requires the user to validate the version of Windows used. You will need to select the the
download speed closest to you connection before validating.
In this case, we have used DSL/Cable(768K)
Now click Continue.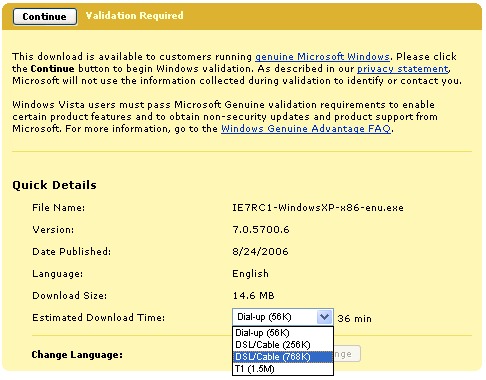 You now will need to select your connection speed again and click on Download.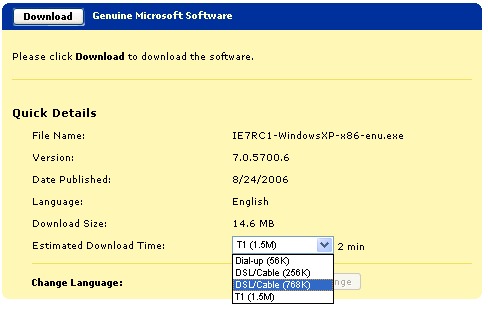 Now the File Download screen will appear, click on Save to download the application.
If the File Download screen did not appear, you can click on the Start Download link, on the Thank You for Downloading screen.
To easily locate the Installation File, it is suggested that you save the Application on your Desktop.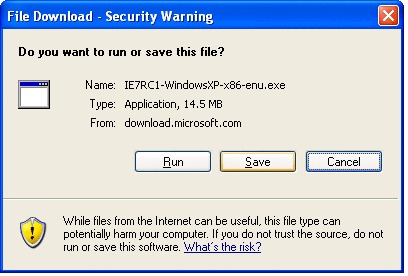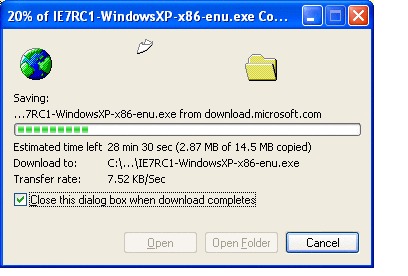 After downloading the Application, locate the file "IE7RC1-WindowsXP-x86-enu.exe" and launch the installation.
On the Welcome screen Click Next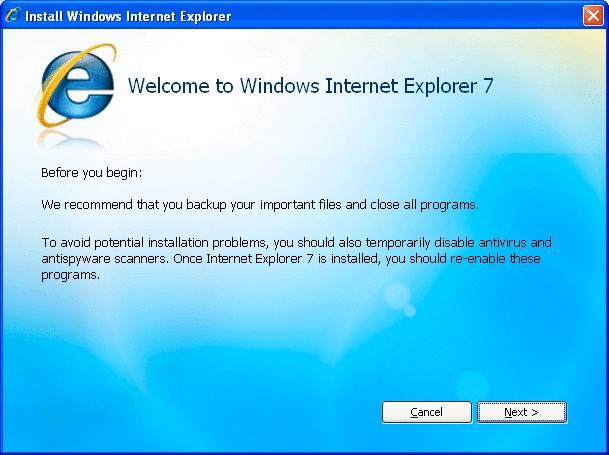 Read the License and click on I Accept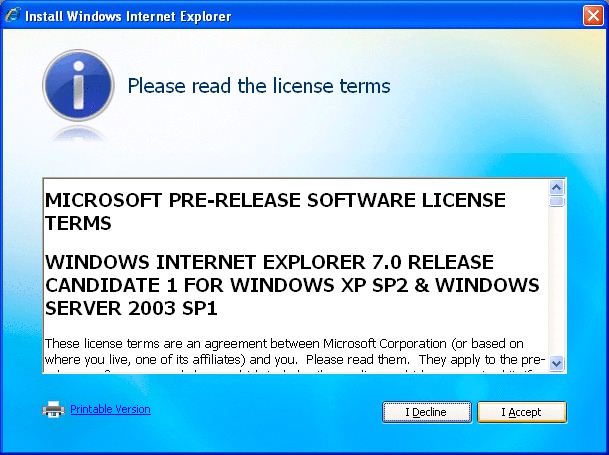 You will now be required to validate your copy of Windows, click on Validate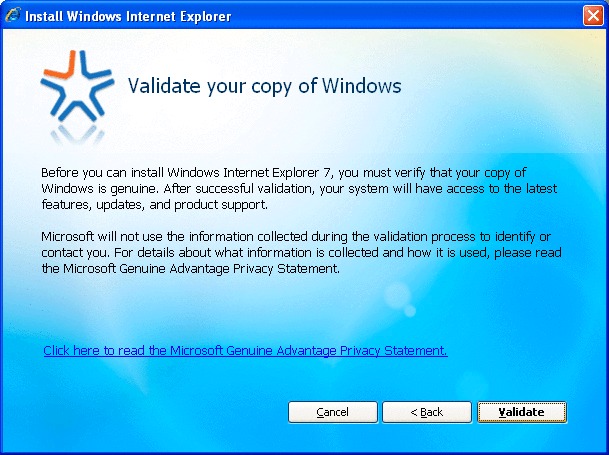 After Windows has completed the Validation, click on Next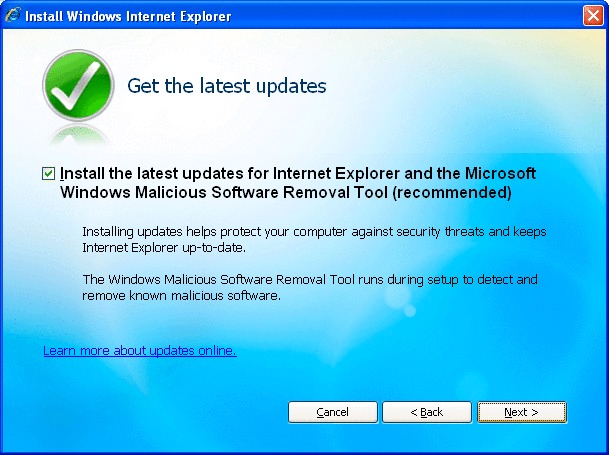 Internet Explorer 7 will now install.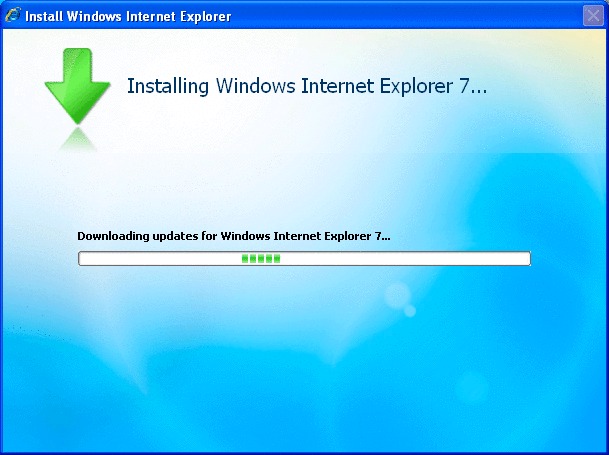 You will now be prompted to Restart your computer, click on Restart Now (Recommended)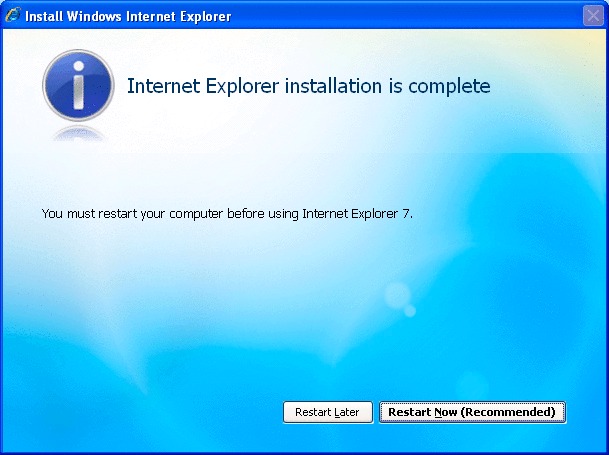 Internet Explorer 7 should now be Installed.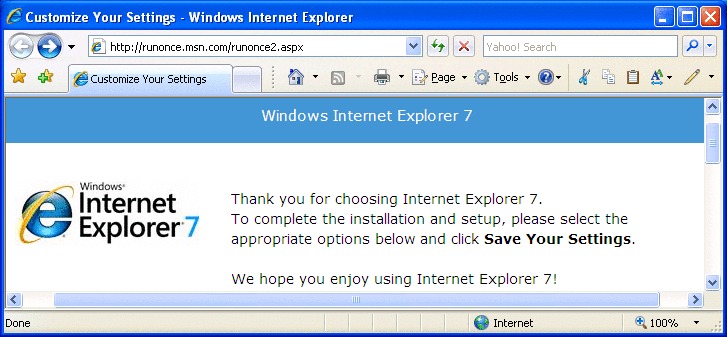 After saving your settings Internet Explorer 7 will be ready to use.
Follow the steps below to complete the installation.
---
Has this page helped you solve your problem? Your feedback helps us to improve the help we provide.
Rate this page :
Please note: We cannot reply to individual feedback through Rate My Page. If you need more help with a problem please use Contact Us.
---