Checking your settings - IE 6
1. Open Internet Explorer click on Tools and then click on Internet Options.
2. The Internet Options window will now come up, starting on the General tab:
Make sure the home page address is set as http://www.madasafish.com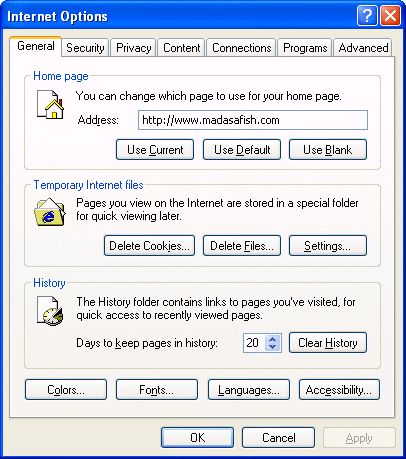 3. Now click on the Security tab.
Make sure Internet is selected above, and click on the Custom Level button.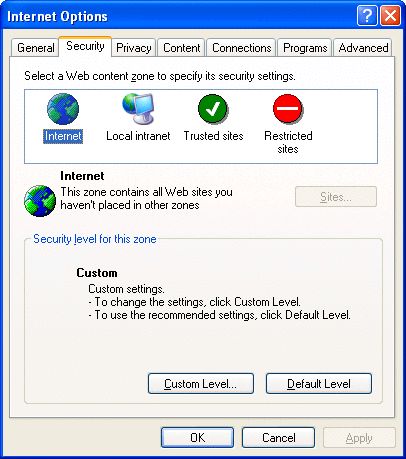 4. Make sure Medium is selected and click on Reset.
Then click OK.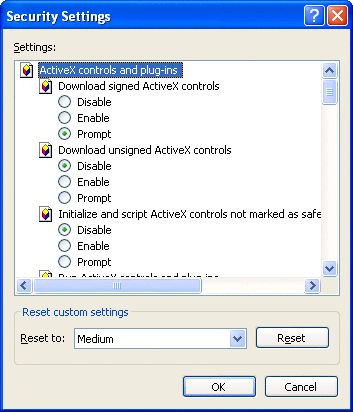 5. Now click on the Privacy tab.
Make sure the slider bar is set to Medium.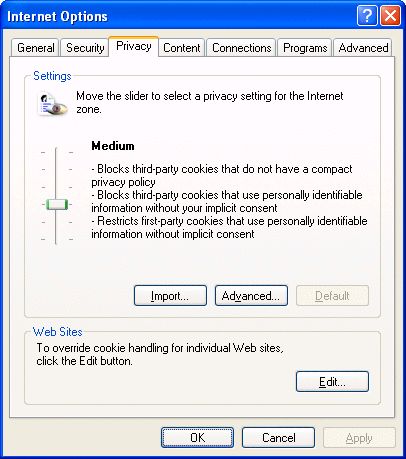 6. Now click on the Content tab.
Content Advisor is used to restrict access to certain sites.
If you are using it, please ensure that you make a note of your password - lost passwords cannot be retrieved!
If the button says Enable, it means Content Advisor is turned off, which we advise, otherwise click on Disable to turn it off again.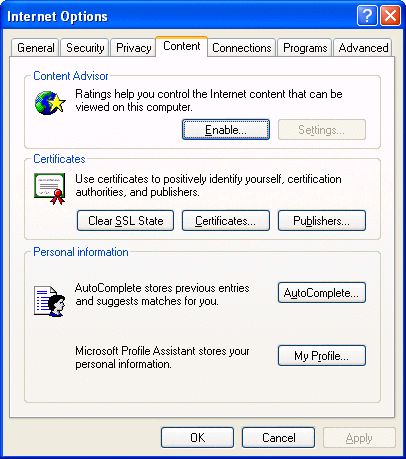 7. Now click on the Connections tab.
You may have more than one connection in here. If #[BRAND_NAME] Internet doesn't have Default in brackets next to it then click on it and then click on Set Default.
Make sure there is a dot in Always dial my default connection.
If you are using a Broadband connection, you will need to select Never dial a connection.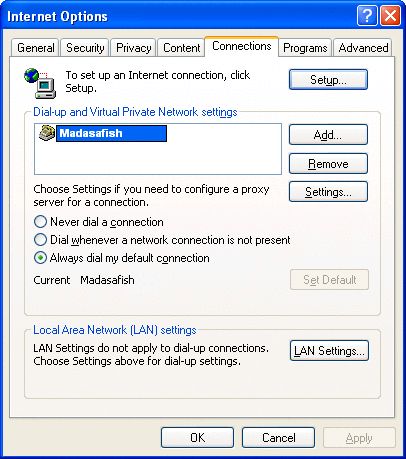 8. Now click on Settings.
Make sure there are no boxes ticked on this screen.
Also check that your username and password are typed in correctly.
Note: Extra bullets may be added to the password you type in - this is to prevent people from guessing your password.
Username and passwords are case sensitive, and the username must always be in lower case. If you are getting password problems, make sure your caps lock key is off!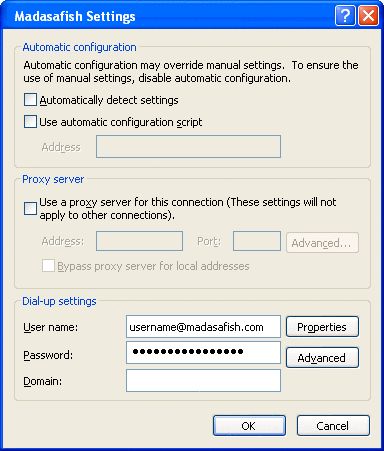 9. Click on OK.
This will take you back to the Connections window. Now click on Programs.
Make sure you have Outlook Express in Email and Newsgroups.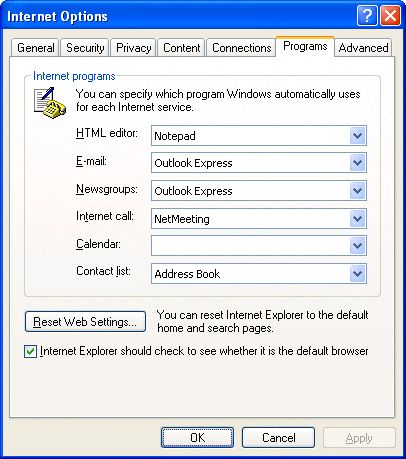 10. Now click on the Advanced tab.
Settings on this window should remain as they were when you installed Internet Explorer.
If you are not sure then click on Restore Defaults.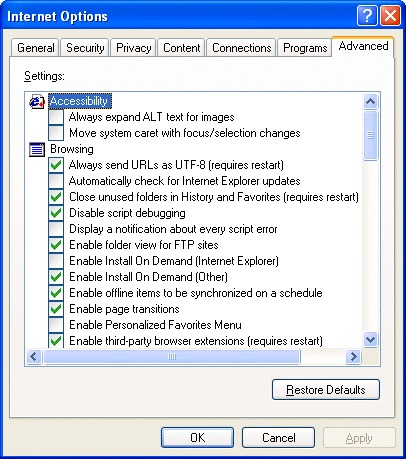 11. Now click on OK and close Internet Explorer.
---
Has this page helped you solve your problem? Your feedback helps us to improve the help we provide.
Rate this page :
Please note: We cannot reply to individual feedback through Rate My Page. If you need more help with a problem please use Contact Us.
---