Using tab browsing - IE7
Internet Explorer 7 has added a new feature within the browser called Tabbed Browsing.
Tab browsing allows pages to be displayed in separate tabs; separate windows; or a combination of the two, which in turn makes browsing more user-friendly.
To activate tab browsing follow the steps below :
Click on Tools and select Internet Options.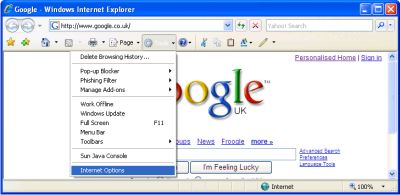 In the General tab, under Tabs, click on Settings.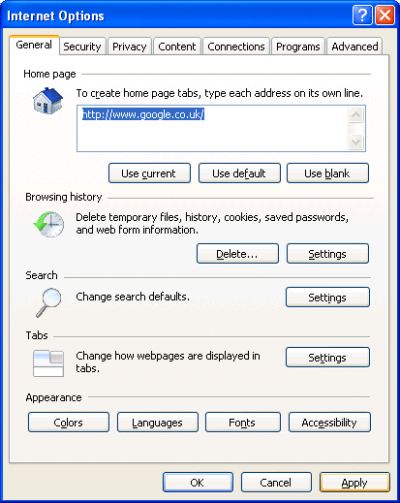 Ensure that the following options are selected to use tabbed browsing.
Enable Tabbed Browsing (requires restarting Internet Explorer) is ticked
Warn me when closing multiple tabs is ticked
Always switch to new tabs when they are created is NOT ticked
Enable Quick Tabs (requires restarting Internet Explorer) is ticked
Open only the first home page when Internet Explorer starts is NOT ticked
Open new tabs next to the current tab is ticked
Open home page for new tabs instead of a blank page is NOT ticked
When a pop-up is encountered:
Always open pop-ups in a new window is Selected
Open links from other programs in:
A new tab in the current window is Selected
Now click on OK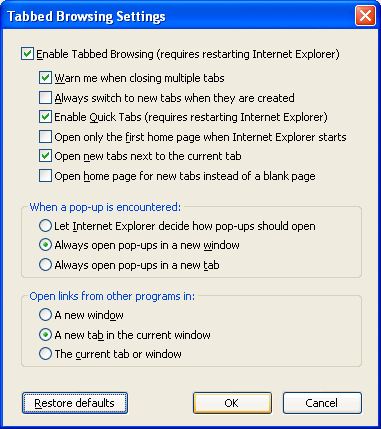 If you like, you can set more than one homepage to load by default.
Type-in the first homepage eg. http://www.google.co.uk
In the line below, type-in the second homepage of your choice eg. http://www.bbc.co.uk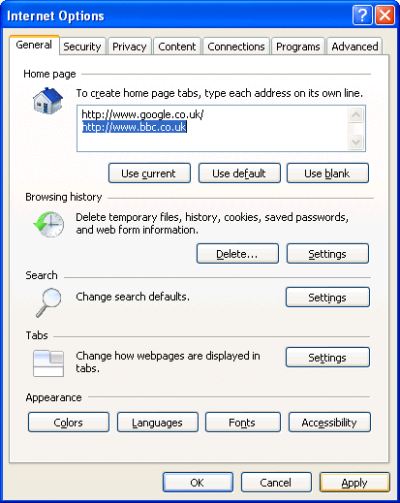 Now click on Apply and OK.
Close Internet Explorer 7 and restart the browser.
Now with the Tab Browsing enabled, you will now notice a sub-tab on the right of the main tab which will allow you to create new tabs. You have the freedom to create as many tabs as you like with the sub-tab moving to the extreme right each time.
You can use the Quick Tabs options on the far left to view all open tabs simultaneously. The page will hold in tiled format until you make your selection. This will only work once the second tab is opened.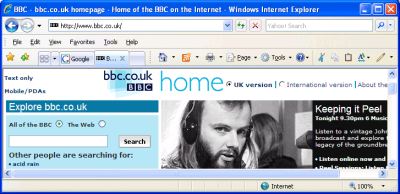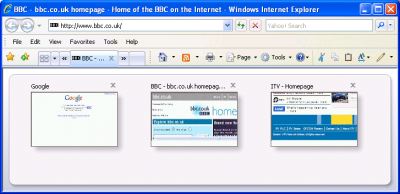 ---
Has this page helped you solve your problem? Your feedback helps us to improve the help we provide.
Rate this page :
Please note: We cannot reply to individual feedback through Rate My Page. If you need more help with a problem please use Contact Us.
---