Checking your settings - XP
To check your Firefox settings click on Tools then Options.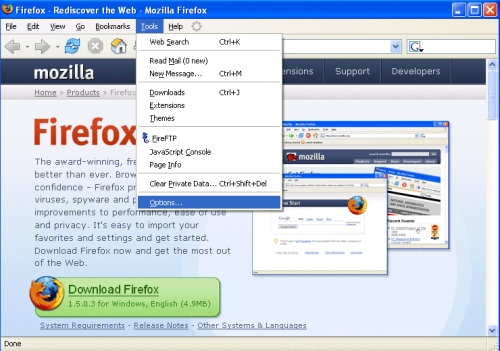 The General tab
Your homepage should be displayed in the locations(s) text box, for example http://www.madasafish.com
Firefox should check to see if it is the default browser when starting is ticked.
Click on Check Now to confirm.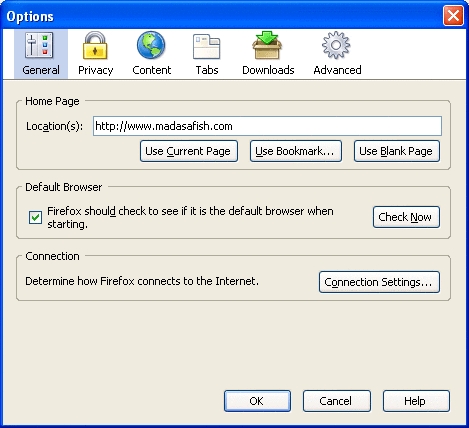 The Privacy Tab
This tab will give you all information on previous browsing.
History
The number of days can be altered by changing the input date, in this case 20days.
To clear browser History simply click on Clear browser History Now.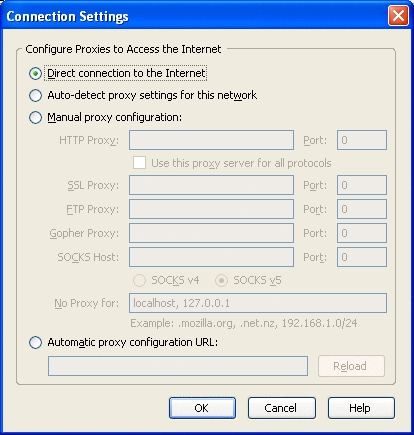 The Content Tab
Block popup windows ticked
Warn me when web sites try to install extensions or themes ticked
Load images ticked
- for the originating website only NOT ticked
Enable Java ticked
Enable Java Script ticked
Fonts & Colours
Default Font is set to Times New Roman
Size is set to 16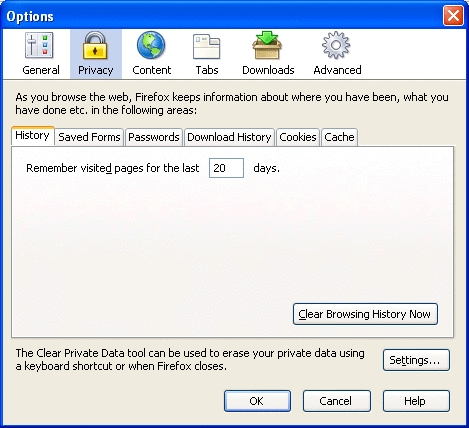 The Tabs Tab
A new tab in the most recent window is selected.
Force links that open new windows to open is ticked
Hide the tab bar when only one web site is open is ticked
Select new tabs opened from links is ticked
Warn when closing multiple tabs is ticked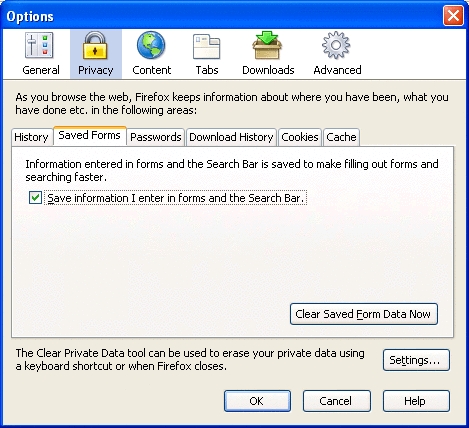 The Downloads Tab
Download Folder

Save all files to this folder is selected. This can be change by clicking on Browse.
Download Manager
Show Download Manager when download begins is ticked
Close the Download Manager when all downloads are complete is NOT ticked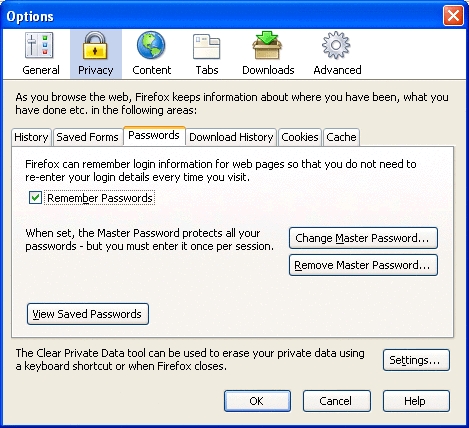 The Advanced tab
General
Allow text to be selected with the keyboard is NOT ticked
Begin finding when you begin typing is NOT ticked
Resize large images to fit browser window ticked
Use autoscrolling ticked
Use smooth scrolling is NOT ticked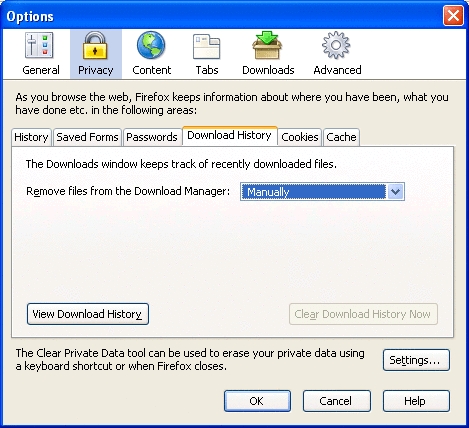 Update
Firefox ticked
Installed Extensions and Themes ticked
Search Engines ticked
Automatically download and install the update is selected
Warn me if this will disable extensions or themes ticked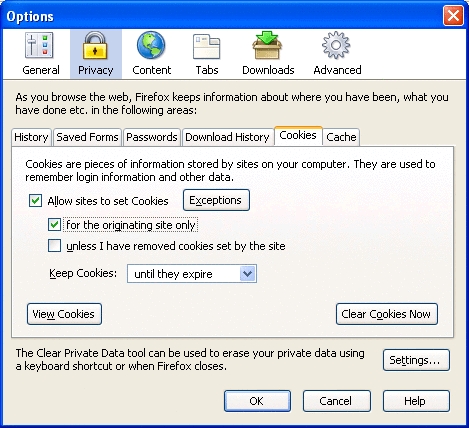 Security
Use SSL 2.0 ticked
Use TSL 1.0 ticked
Use SSL 3.0 ticked
Select one automatically is Selected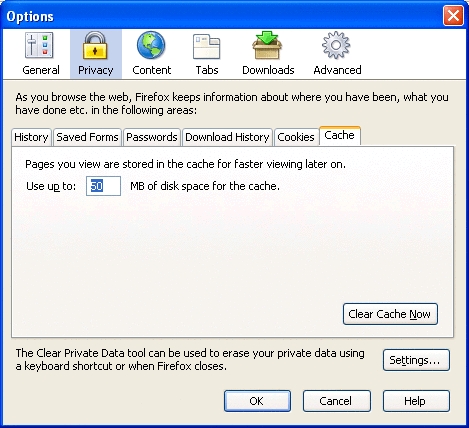 After you have checked your Firefox Settings click OK.
Firefox will establish your connection automatically to Madasafish.
Click on Connection Settings.
Direct connection to the Internet is selected.
Click OK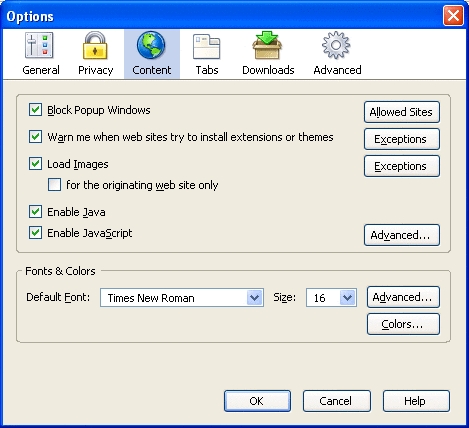 Download History
Remove files from Download Manager is set to Manually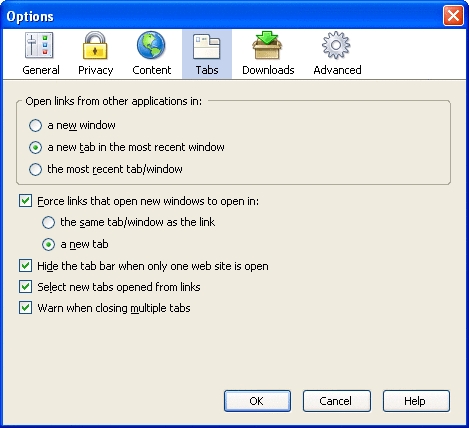 Passwords
Remember Passwords is ticked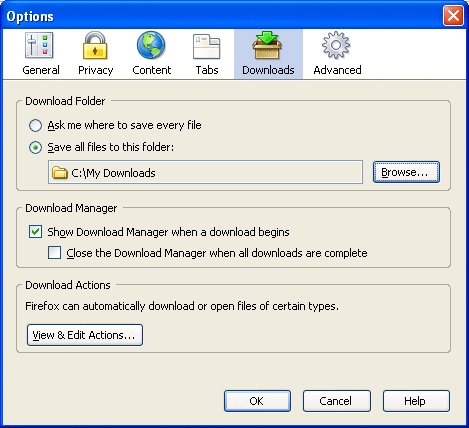 Saved Forms
Save information I enter in forms and the Search Bar is ticked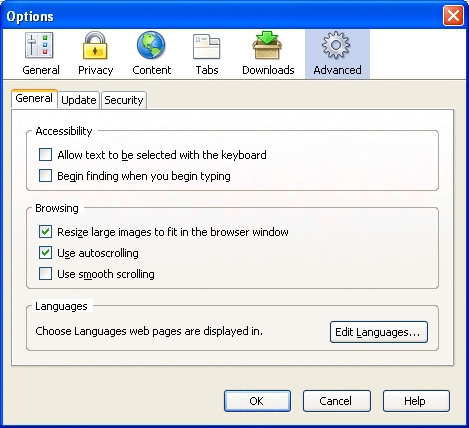 Cache
Disk space for the cache is set to 50MB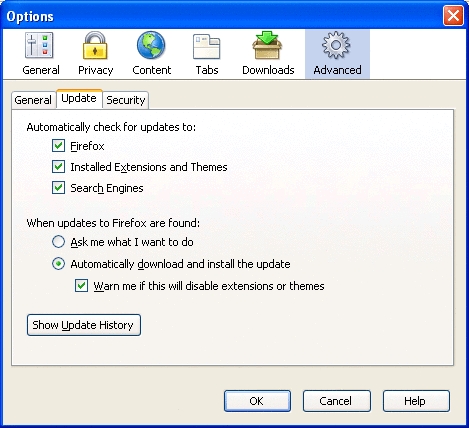 Cookies
Allow sites to set cookies is ticked
For the originating site only is ticked
Unless I removed cookies set by the date is NOT ticked
Keep Cookies is set to Until they Expire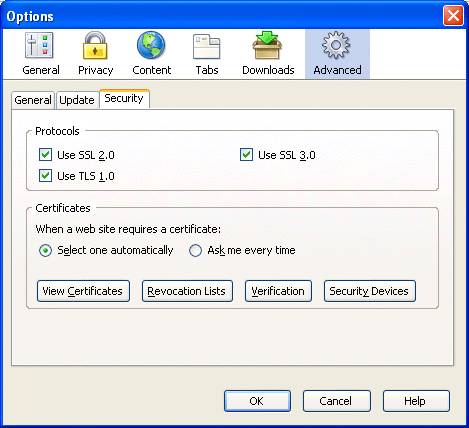 ---
Has this page helped you solve your problem? Your feedback helps us to improve the help we provide.
Rate this page :
Please note: We cannot reply to individual feedback through Rate My Page. If you need more help with a problem please use Contact Us.
---