Deleting large emails - Outlook Express 5, 6
Start your Outlook Express program. Then click on Tools then click Message Rules and choose Mail.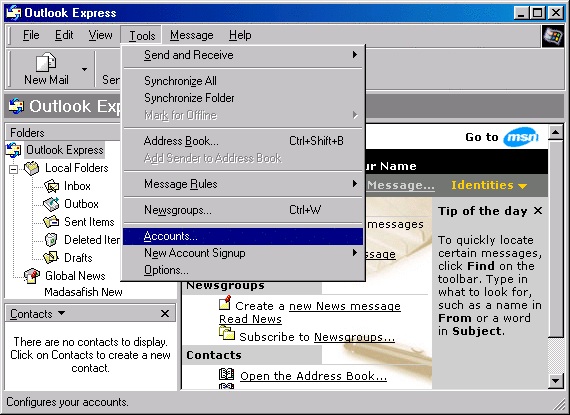 A similar screen to the one shown will then appear.
If you have existing rules, you will get the summary page. Click New to create a new mail rule.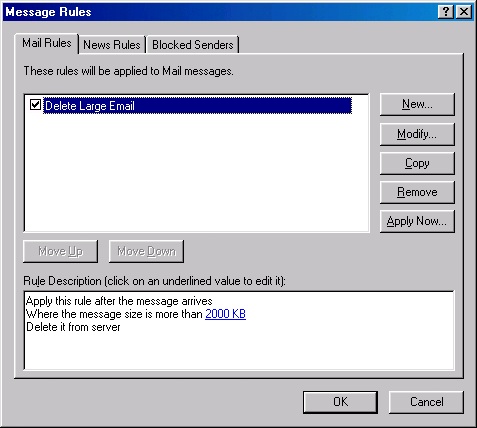 Type out a value for the size of message to be deleted.
Then click OK.
Note: 2000 KB is roughly 2 Meg in size. If this is still too big for you enter a value suitable for you. We do not recommend anything less than 1000 KB. It is better to use our Webmail service to delete emails you can not download or do not want to download.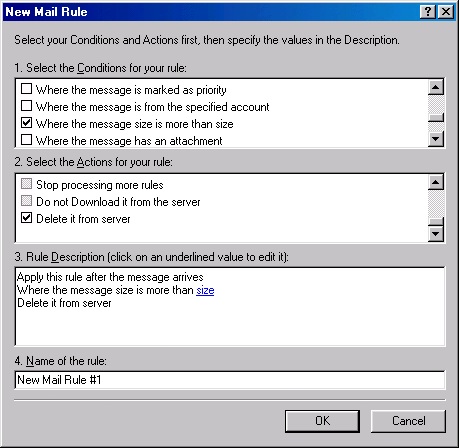 Type a name in Name of Rule.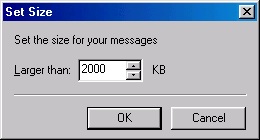 In Select the conditions for your rule:
Tick the box Where the message size is more than size.
In Select the Actions for your rule:
Tick the box Delete it from server.
If you do not want the message(s) deleted:
Tick the box Do not Download it from the server instead.
In Rule Description (click on an underlined value to edit it):
Click Size.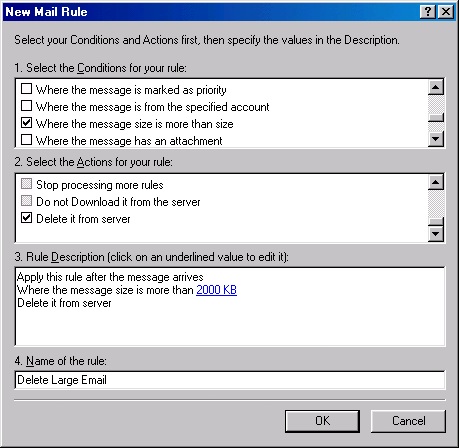 Then click OK the save the rule.
---
Has this page helped you solve your problem? Your feedback helps us to improve the help we provide.
Rate this page :
Please note: We cannot reply to individual feedback through Rate My Page. If you need more help with a problem please use Contact Us.
---
Checking your settings - Outlook Express 5 - Windows