Creating your domain account - Outlook 2003
Open Microsoft Outlook 2003. Click on Tools and choose Accounts.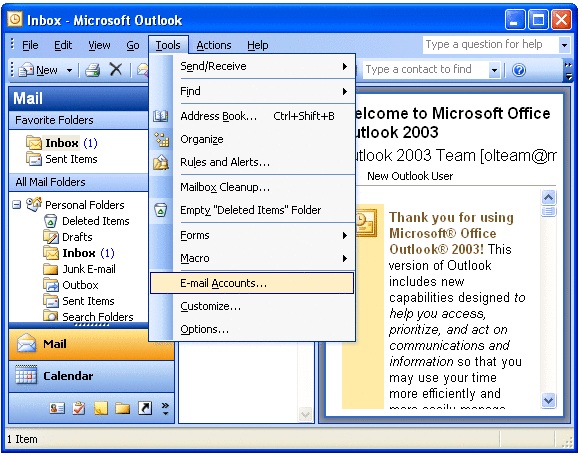 Make sure Add a new e-mail account is selected and click Next.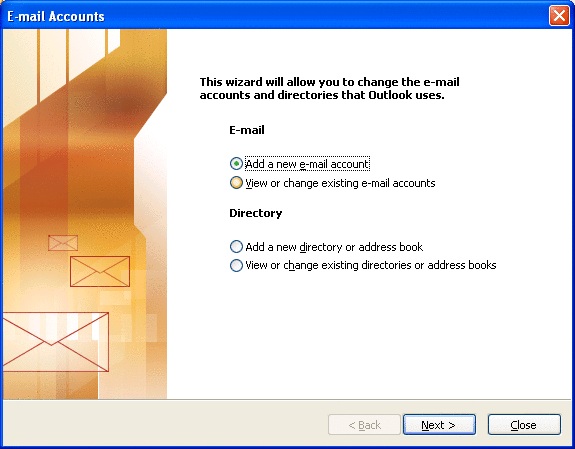 Select POP3 and click Next.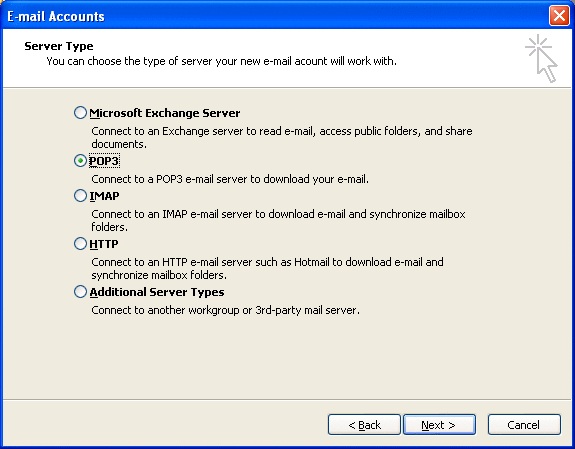 Enter the required information in the fields below.
User Information
Your Name: Name
E-mail Address: name@mydomain.co.uk
Logon Information
Username: name@mydomain.co.uk
Password: ******
Server Information
Incoming mail server (POP3): mail.madasafish.com
Outgoing mail server (SMTP): mail.madasafish.com
Now click on More Settings and select Outgoing Server.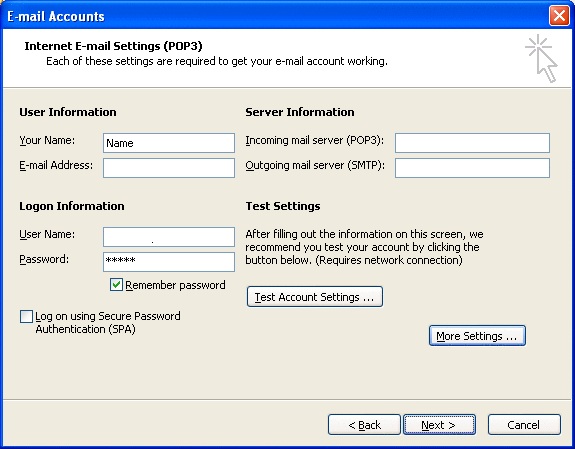 Tick the option My Outgoing server(SMTP) requires authentication.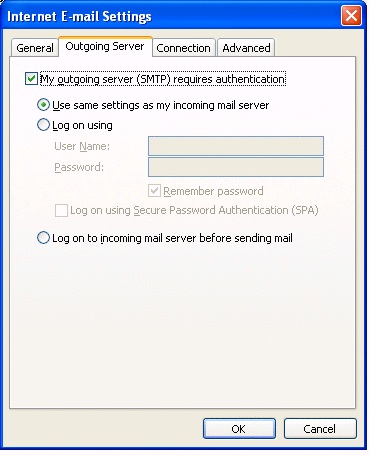 Click on OK, Next and Finish.
---
Has this page helped you solve your problem? Your feedback helps us to improve the help we provide.
Rate this page :
Please note: We cannot reply to individual feedback through Rate My Page. If you need more help with a problem please use Contact Us.
---
Checking your settings - Outlook 2003